You can makes these within an hour start to finish. Great to make them fresh before breakfast or brunch.
Ingredients:
3 Cups of All-Purpose Flour
1 1/2 Tsp of Sea Salt
3 Tsps of Active Dry Yeast
1 Tbsp of Sugar
1 Cup of Water
Steps:
Put Flour in a large mixing bowl.
Add Salt along the edges and cover with Flour.
In the middle of the bowl add the Yeast, Sugar and Water
Mix all the Ingredients well.
Then knead for 15 mins, preferably with a Electric mixer.
Divide dough in 8 equals parts and shape them in flattish balls.
Place dough balls on a slightly greased baking sheet
Cover with moist towel and let rise for 25 mins.
Preheat oven at 480F.
After 25 mins remove towel and with a fork make little holes in the dough.
Bake rolls for 15 mins in the oven at 480F.
After taking out of the oven, slightly wet the top of the rolls with water or butter.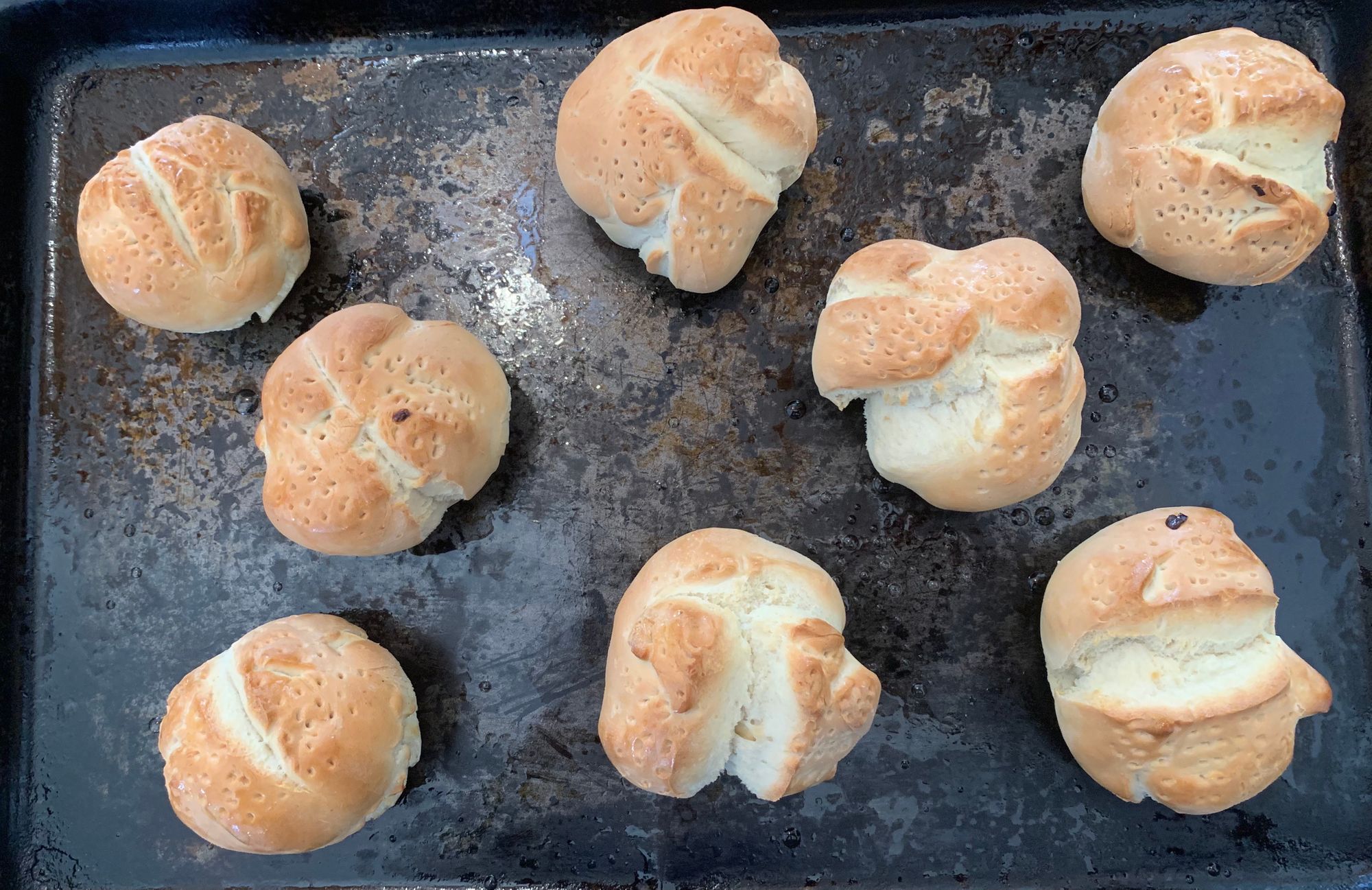 Enjoy.  Oh and the mixer I use is a Kitchen Aid with the dough hook attachment. Not cheap, but super reliable and strong.