In the middle of our Flatlanders rides in the Netherlands. Monday we rode 72 miles towards the National park the Veluwe.
On Tuesday we rode 52 miles north along the Apeldoornse canal and then returned via the northern section of the Veluwe.
The day after we had a remote start from Holten where we did a 61 mile ride back to the airbnb.
Thursday was the last day of the Flatlanders riding week. We headed south to Arnhem rode across the bridge featured in: "a bridge to far". In total 77 miles the longest ride of the flatlanders week.
The following day we dropped of the Flatlanders participants at the airport. Afterwards Paula and I did a 17 mile ride in the dunes near Haarlem. We used a route based on the connecting points. Hence with 6 number we rode our route. Along the way we saw Dutch cycling analyst Stef Clement.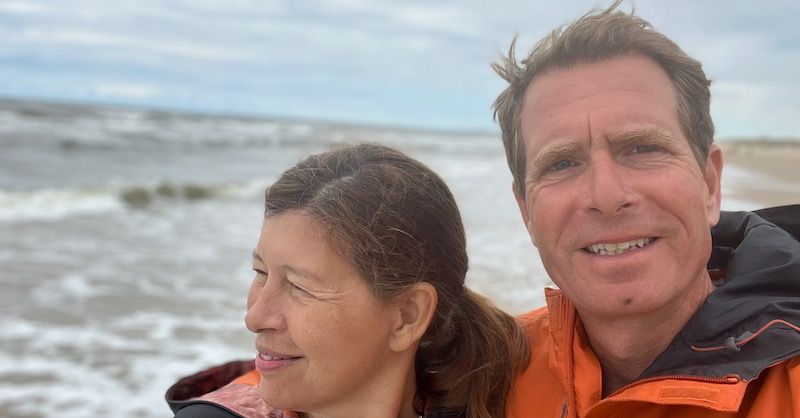 Saturday we hiked to the Harvest fair in Holthone were my sister lives. That Sunday Paula and I ride from there for a 39 mile ride visiting both Paula's and my parents.
The week in Veloviewer: