On Monday we traveled from Stowe to a campsite near lake Champlain in the town of West Addison.
Our spot was close to the lake so we did a few peddle board runs and swims in lake Champlain. On the lake we met Jim, Henny and Kathleen from Putney who had bike toured all the way up. Small world as they knew Peter who lives in Conway. On Wednesday they headed back south.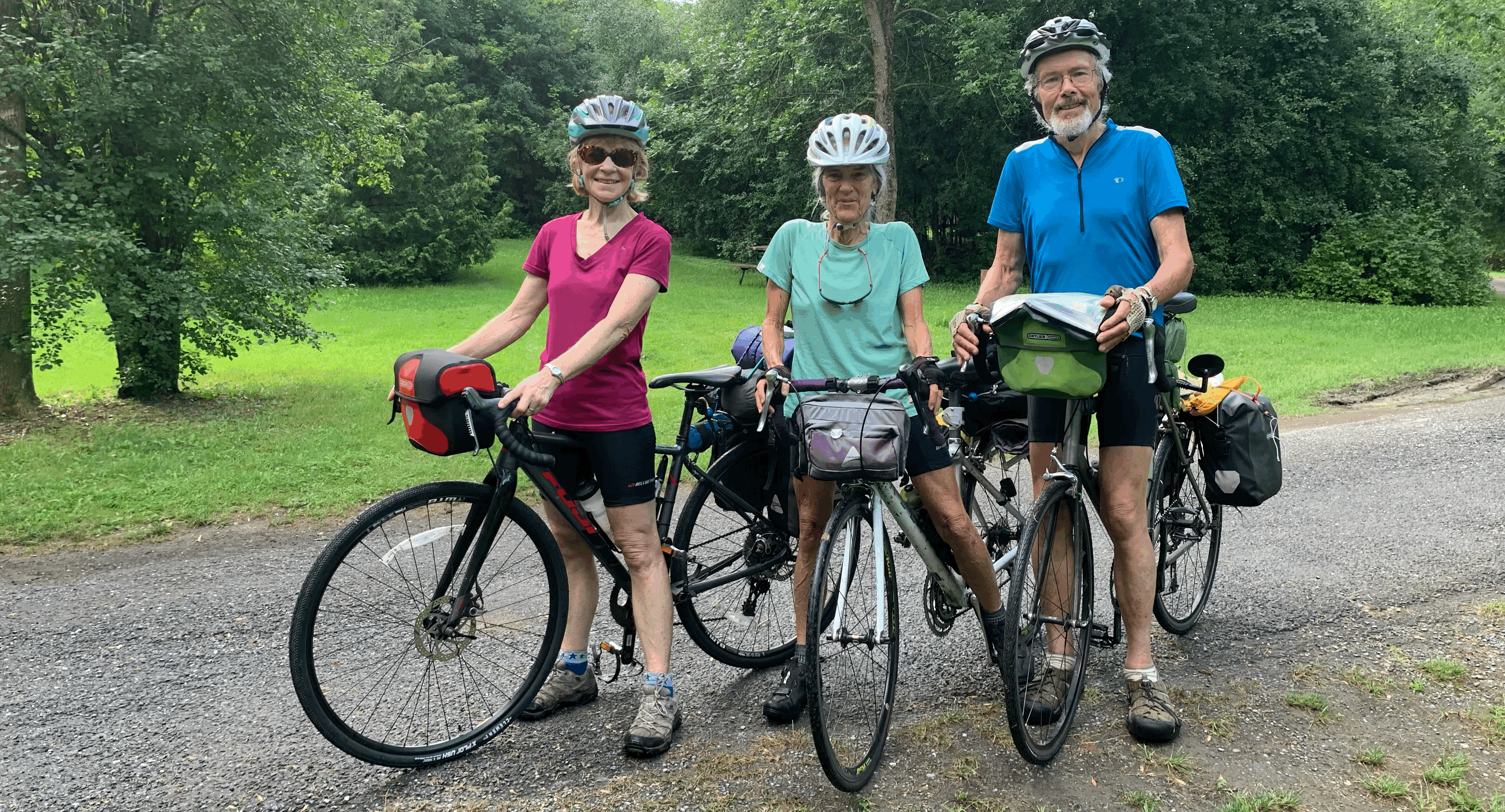 Tuesday morning I did a run on the campsite grounds and visited the day recreation area.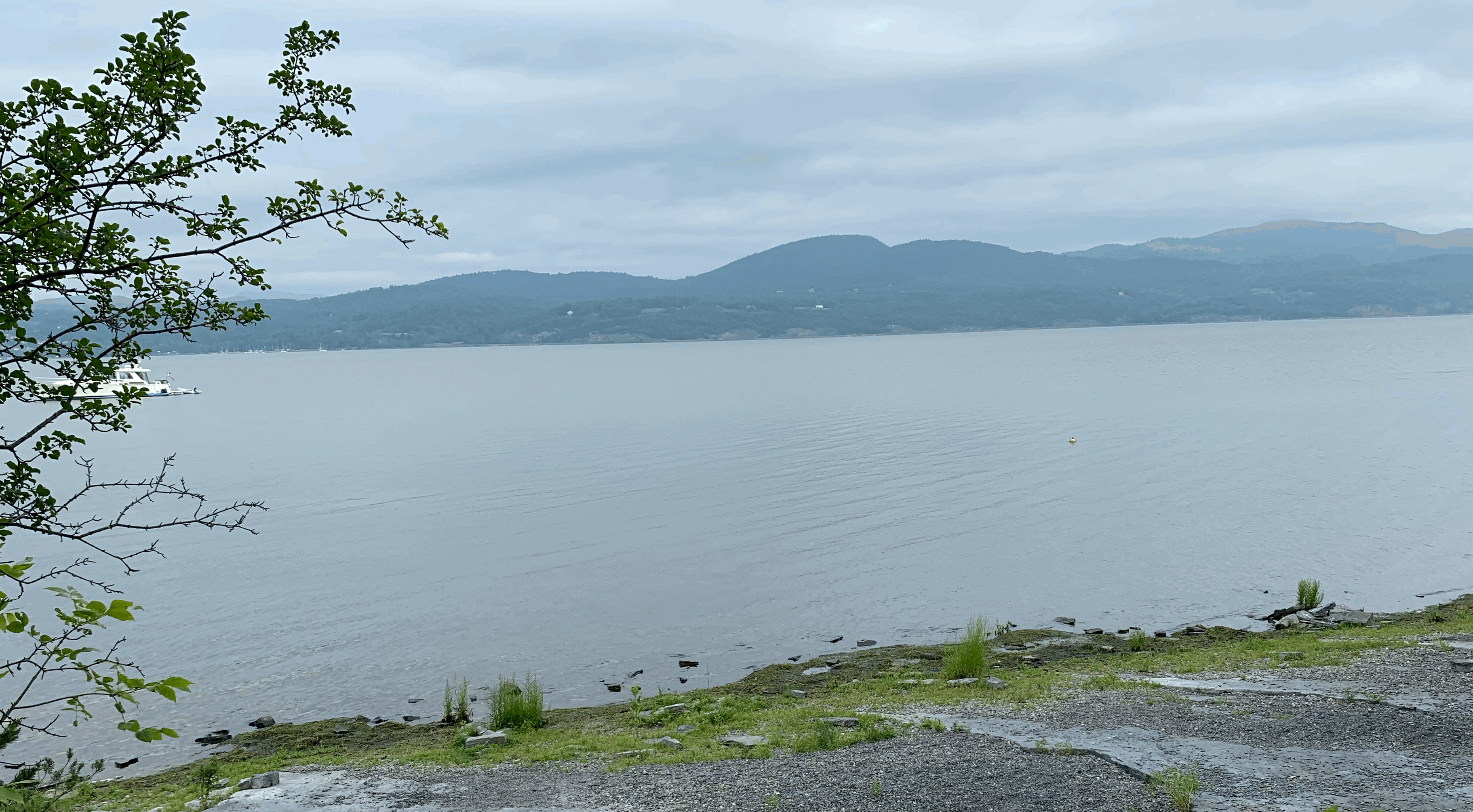 Later that day we rode to Middlebury. Since the campsite did not have wifi and there was no cell reception, I planned a route the old-fashioned way by looking up roads on a map (local on my phone maps.me and google maps also had some local maps cached) and trying to remember the road names.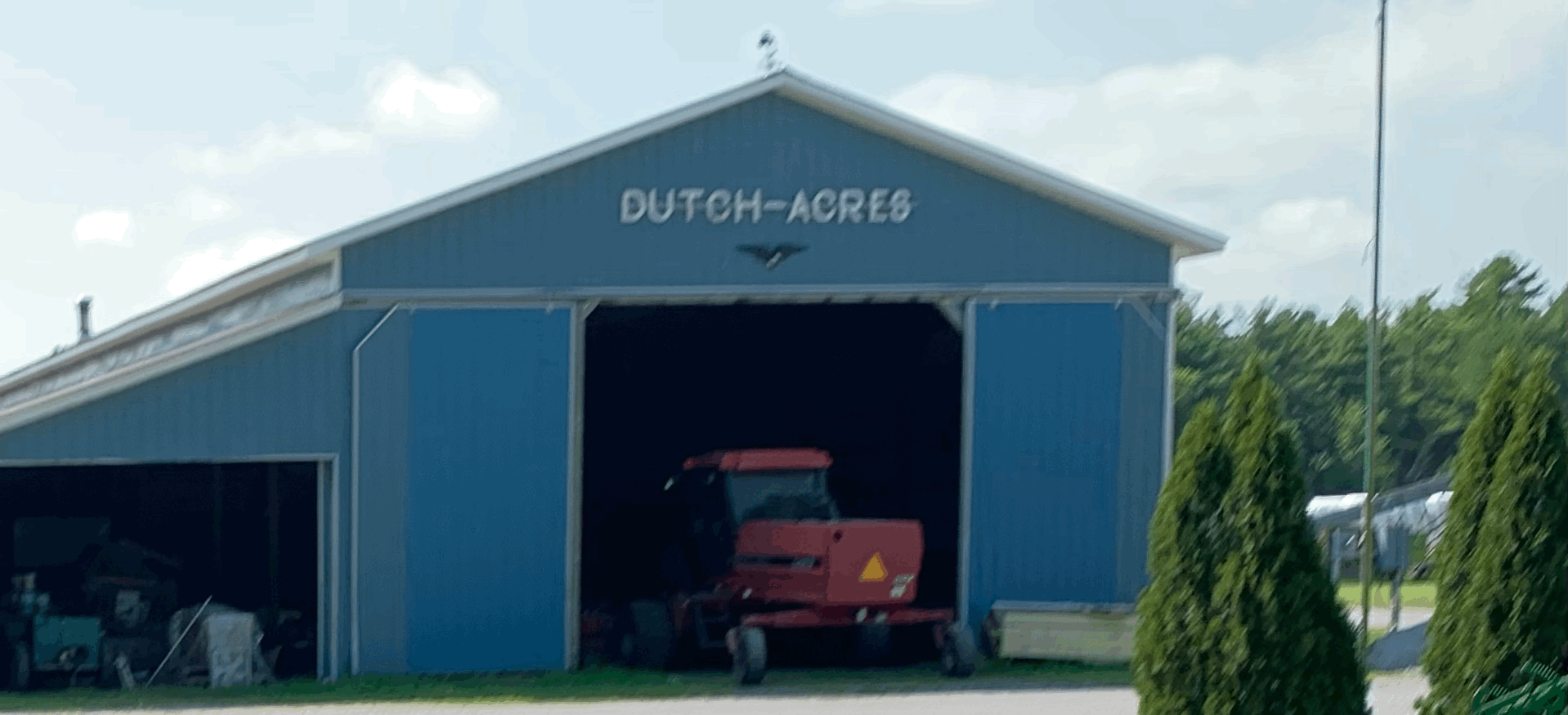 Between the campsite and Middlebury lies Snake mountain which we needed to ride around. So we headed north east first towards Addison and then Weybridge on rt 23 and then we headed towards Middlebury. Other then rt 17 the roads were nice and quiet.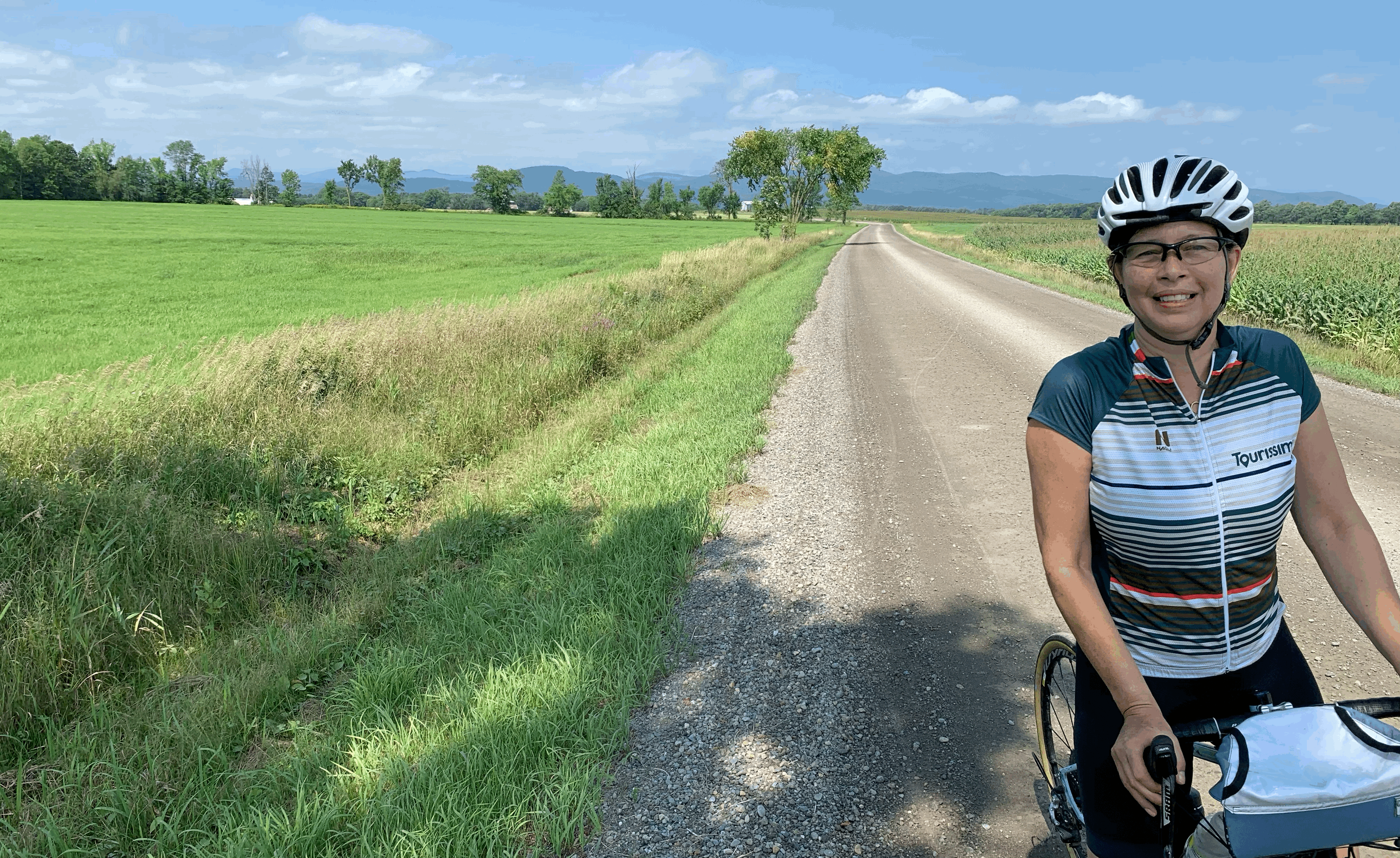 In Middlebury we found a deli and ordered a sandwich to share and found a nice spot overlooking the falls. It was hot and muggy, but fortunately we had some wind  to cool us off.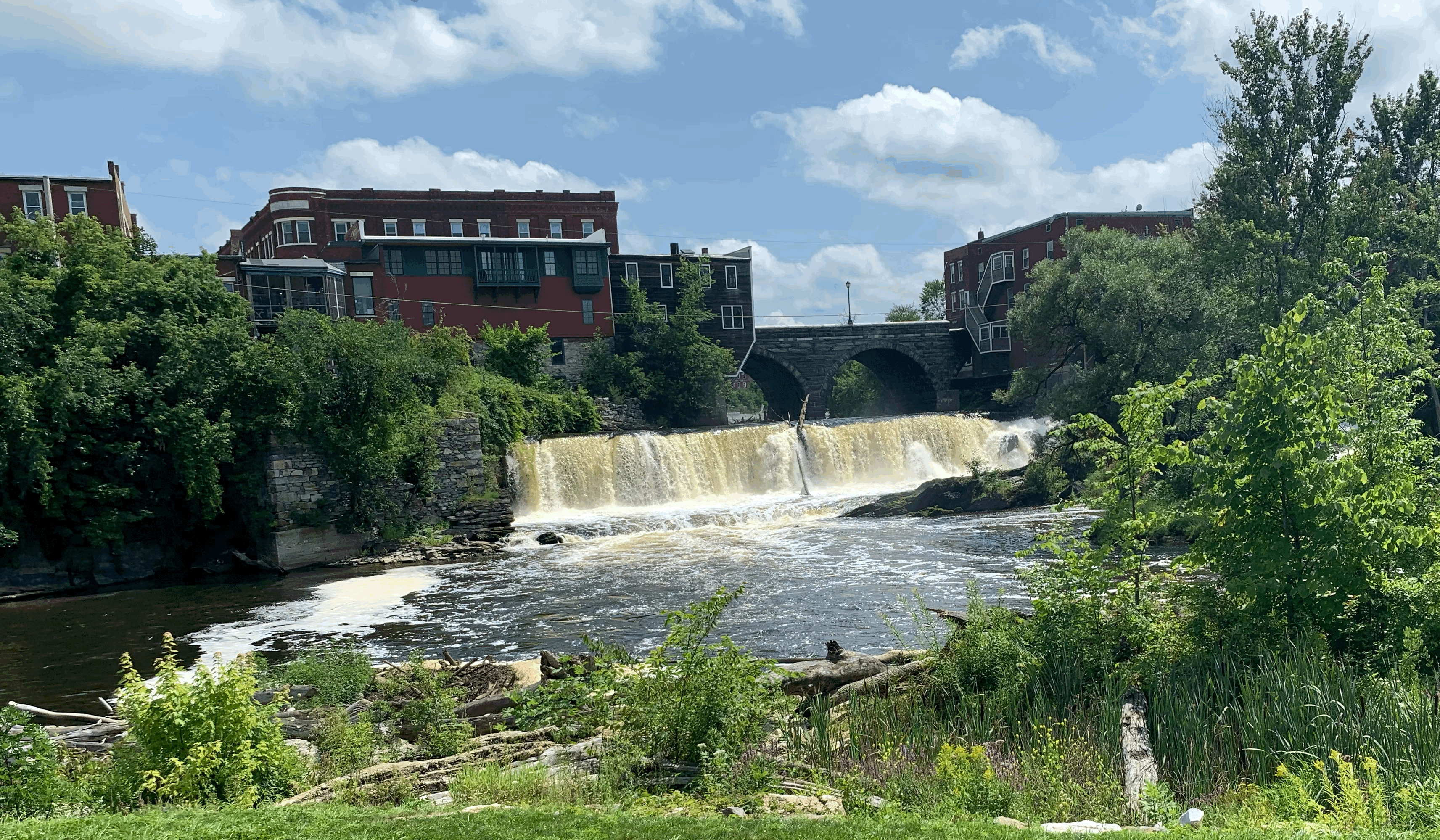 After the lunch break we headed south west on rt 125 and turned onto Lemon Fair rd which was a nice and quiet road. The heat definitely got to us and after each short climb we took a break in the shade and sprayed and drank water.
I had Google maps calculate the return route and it included Country club rd, which would drop us right at the entrance of the campsite. However the road both on Google maps as well as on maps.me was marked with a dotted line and I was a little concerned about that. When we turned into the road it said the road was closed. Luckily at that moment the mailman passed us and I waved him down. He explained that the last section of the road was a class IV, which means the road is not maintained.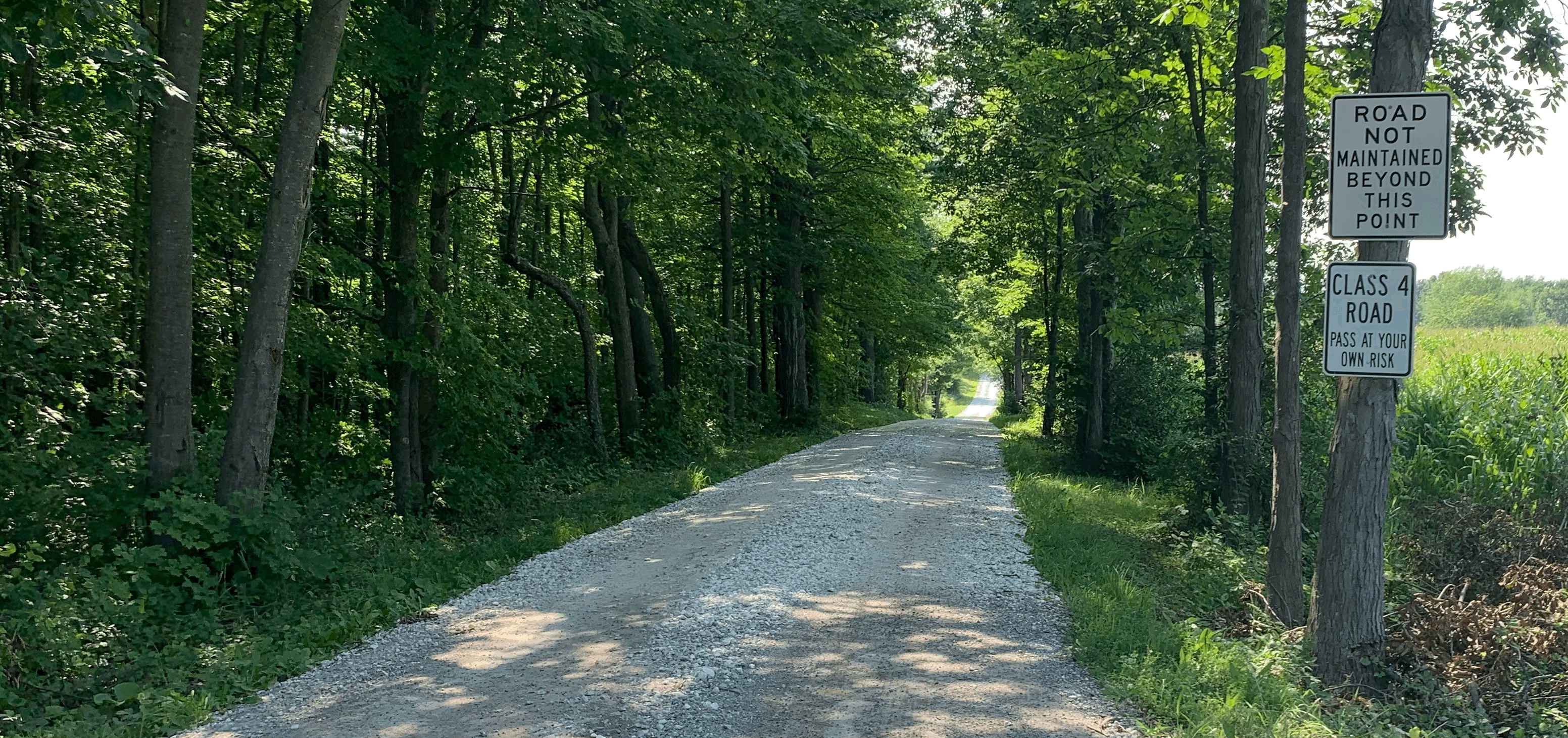 We decided to risk it and went down to road. Well  it turned out the road had been recently very well maintained with a stretch of white marble gravel, which was very ridable. Although there were some section with some chunky gravel. It felt like riding on the Strade Bianche in Tuscany.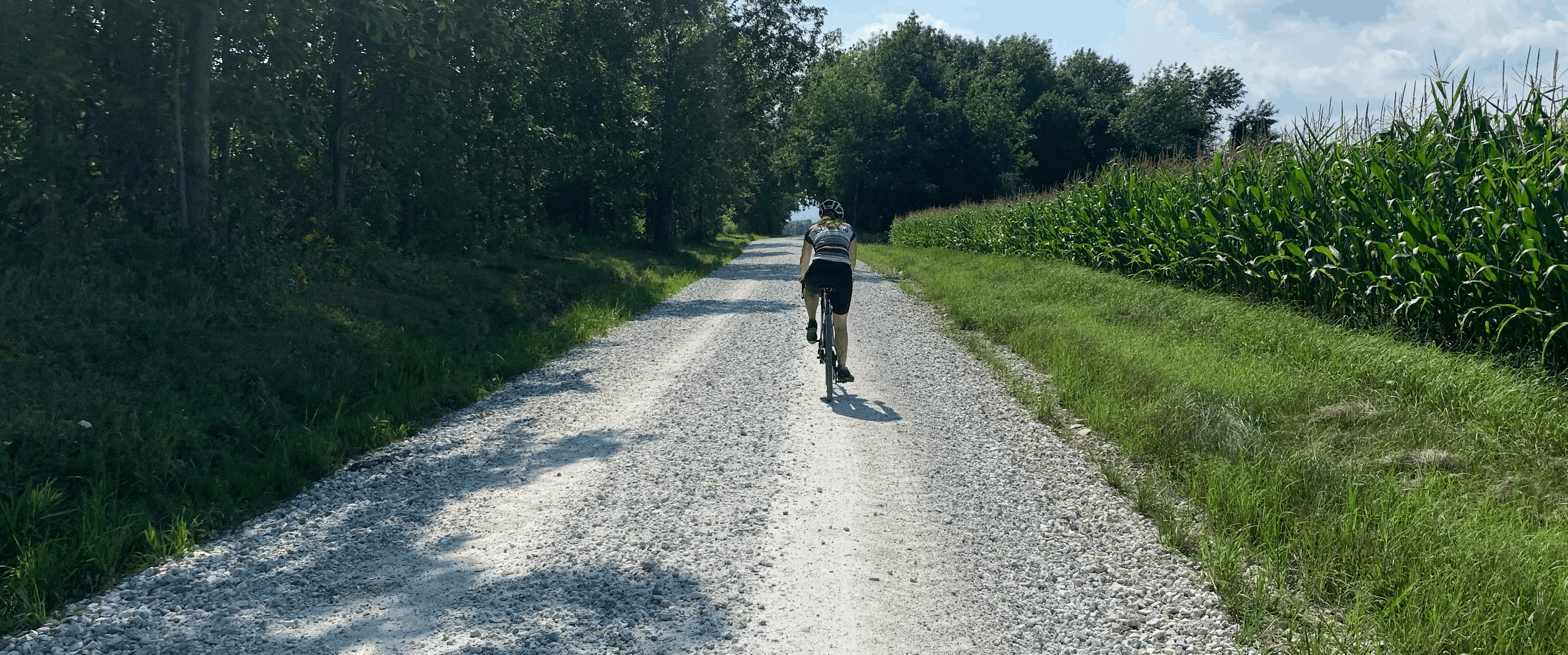 We came back on Wednesday, 1 day earlier as planned. Let say there is only so much cow manure smell, muggy and buggy conditions you can handle. And the call of our air conditioned home became too strong.
Thursday we invited John and Pamela for a tubing adventure on the Deerfield river. We had checked the forecast in the morning and with the hot weather a cooling ride down the river seemed a good idea. We left at three and brought Pamela's car for the return at our landing spot. Then we drove my car to the start location at the bridge. After tying all the 4  tubes around, the important, coolbox tube we set off. We soon relaxed and let the the river take us.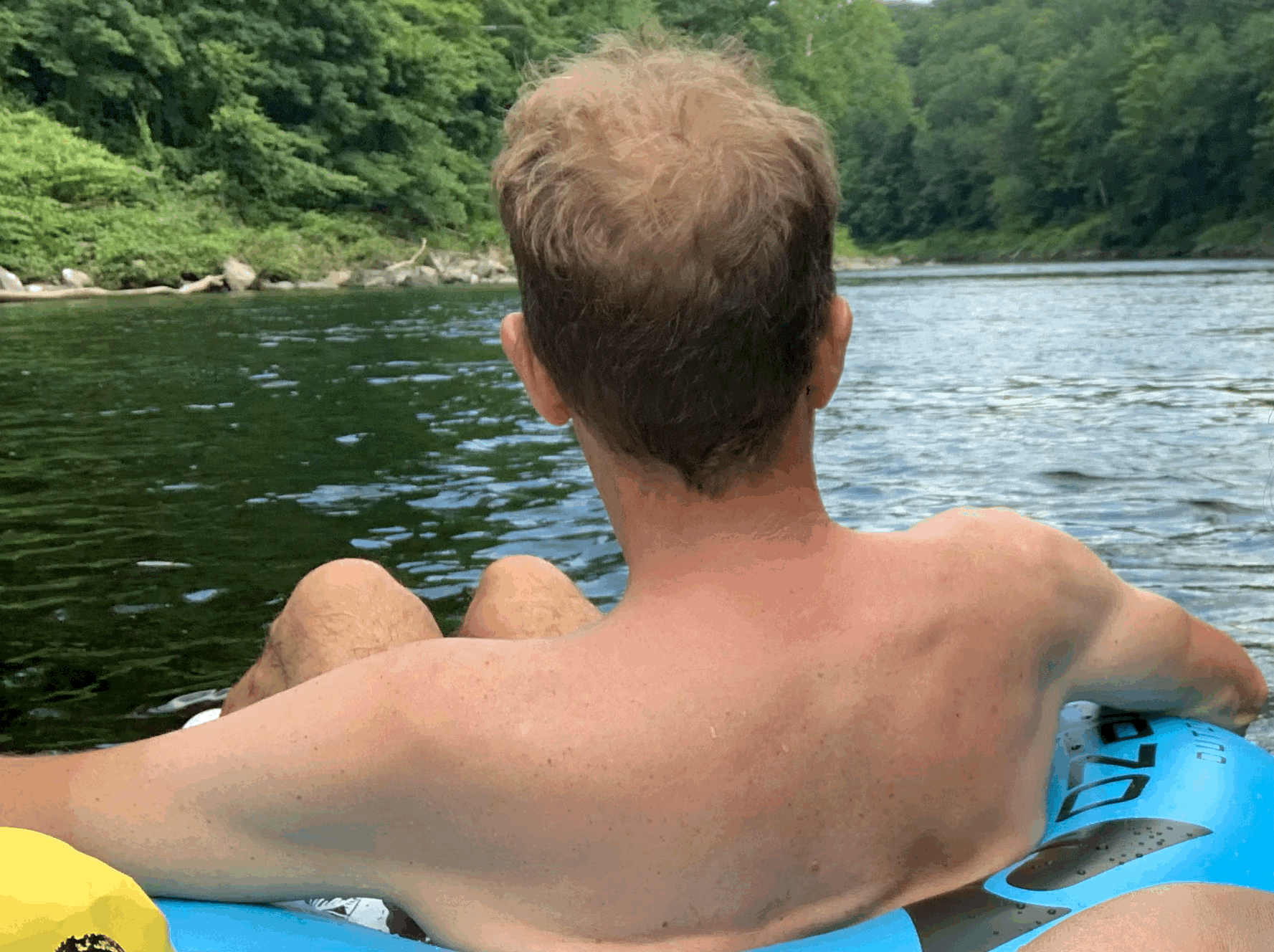 After few exciting moments: "is that a beaver coming at us (was a rock)" and some bumps (scrapes for me) over some rocks we were half way our route and we still thought we heard rumbling of cars over the bridge. That turned out to be a fast moving thunderstorm. Our timing was perfect we were back at the car before the rain and lightning broke loose.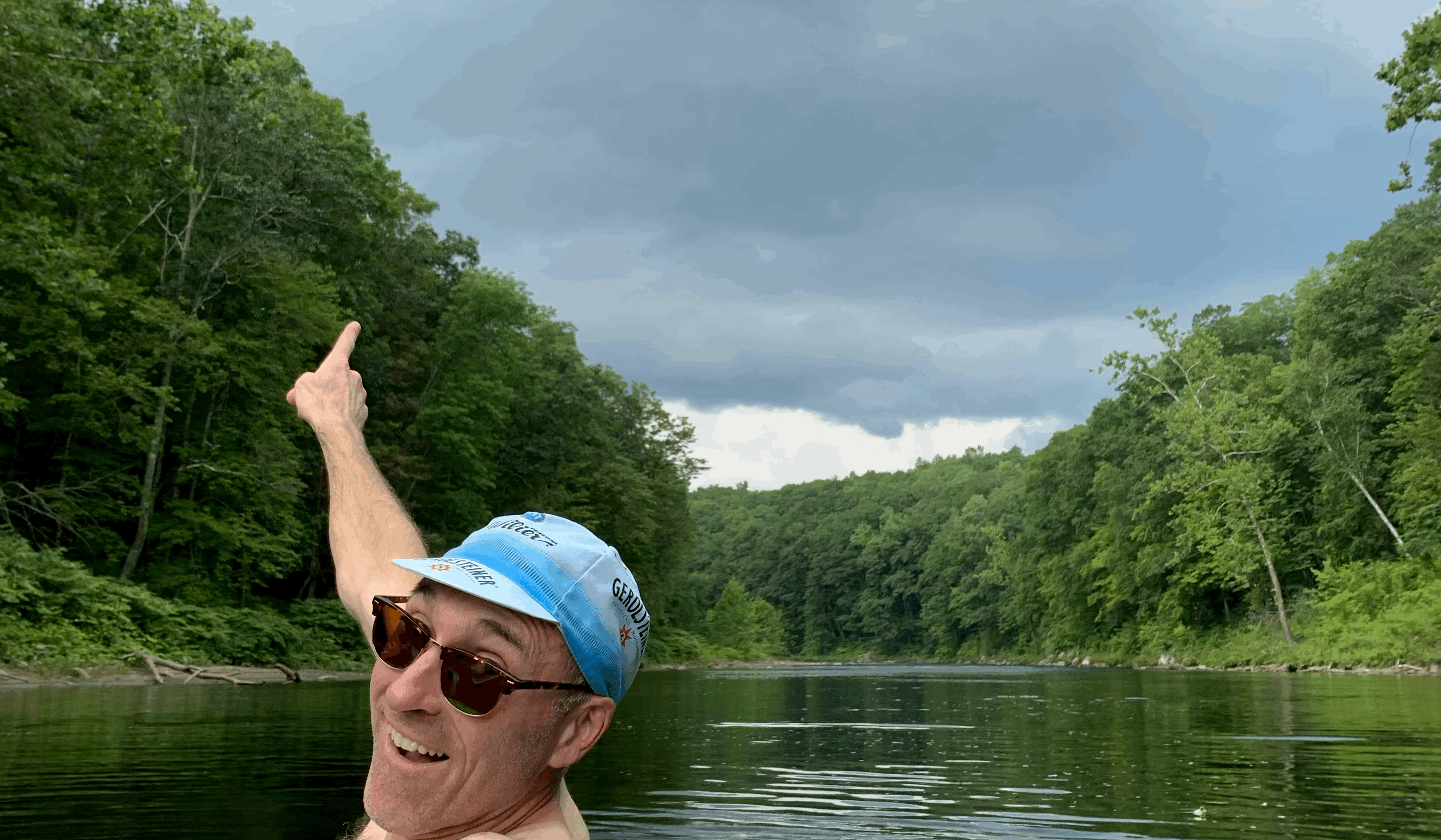 On Friday we did a peddleboarding lunch on the lake and in the late afternoon I went out with John for an after work (John's) ride.
Saturday, Paula and I decided to orient ourselves at the Hatfield RV center and looked at various RVs and trailers. After our visit we decided trailers and RVs are not for us and we are going ahead with out plans to buy a Van and pimp it out for camping. We then continued our ride to Hatfield and after an icecream stop at river rd went back west to Deerfield and then up into the hills towards Conway.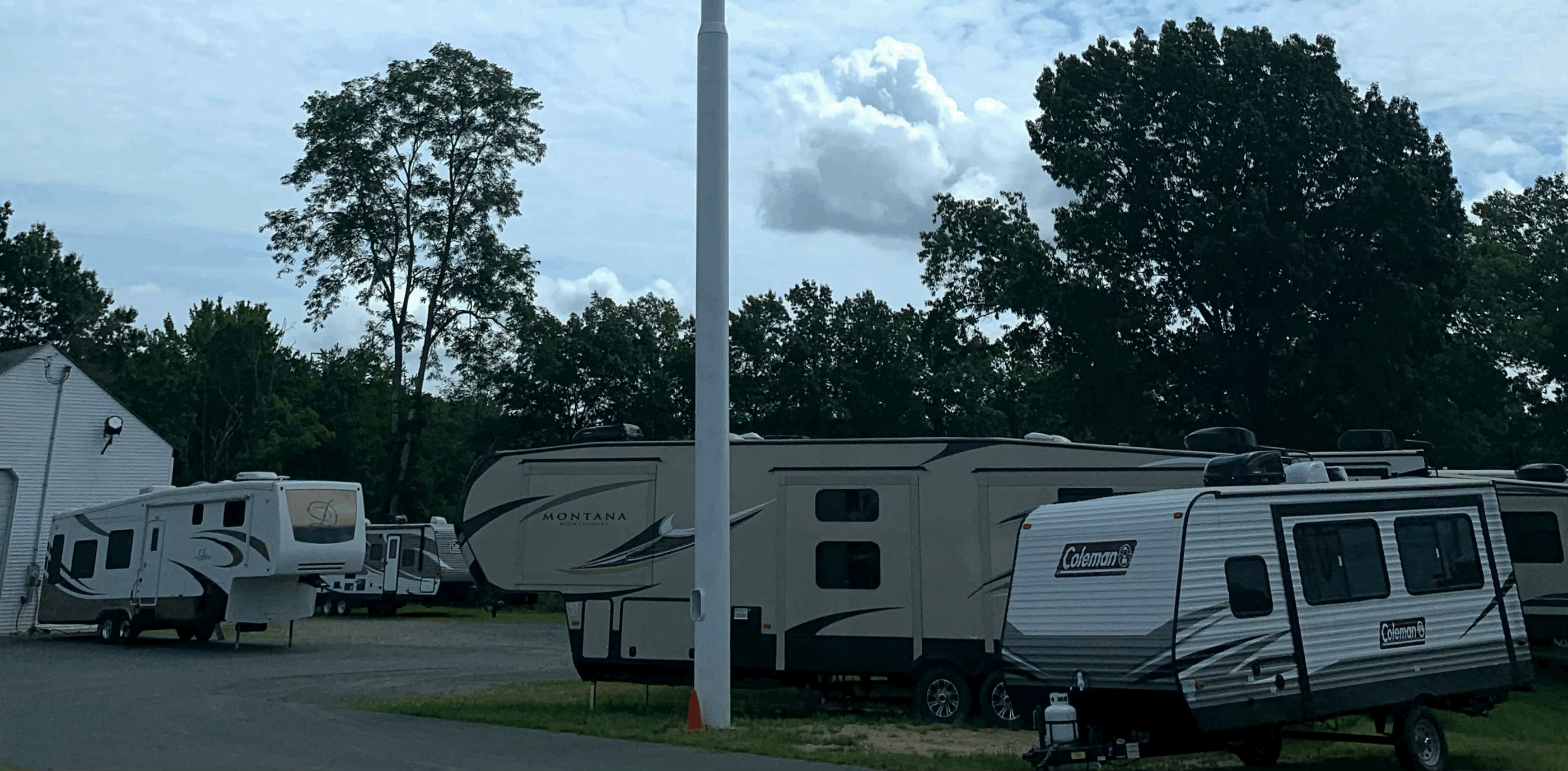 On Sunday I decided to ride the 2018 Massochista route, it is a hard 50mi / 6500ft route and thought it would be practice for D2R2 next week. Even though the route loops through Conway decided to ride up to the start point in Ashfield for an official start. My secret mission was to get the KOM for the route back.
All along the route kept running into riders and even recognized some of the Velo 545 riders from the Boston area. It turned out there was some gravel grinder event happening. On West road saw Ted and then later on Ashfield rd in Hawley ran into Russ. Coicidentally I had run into Russ last year when riding part of this route with Neil.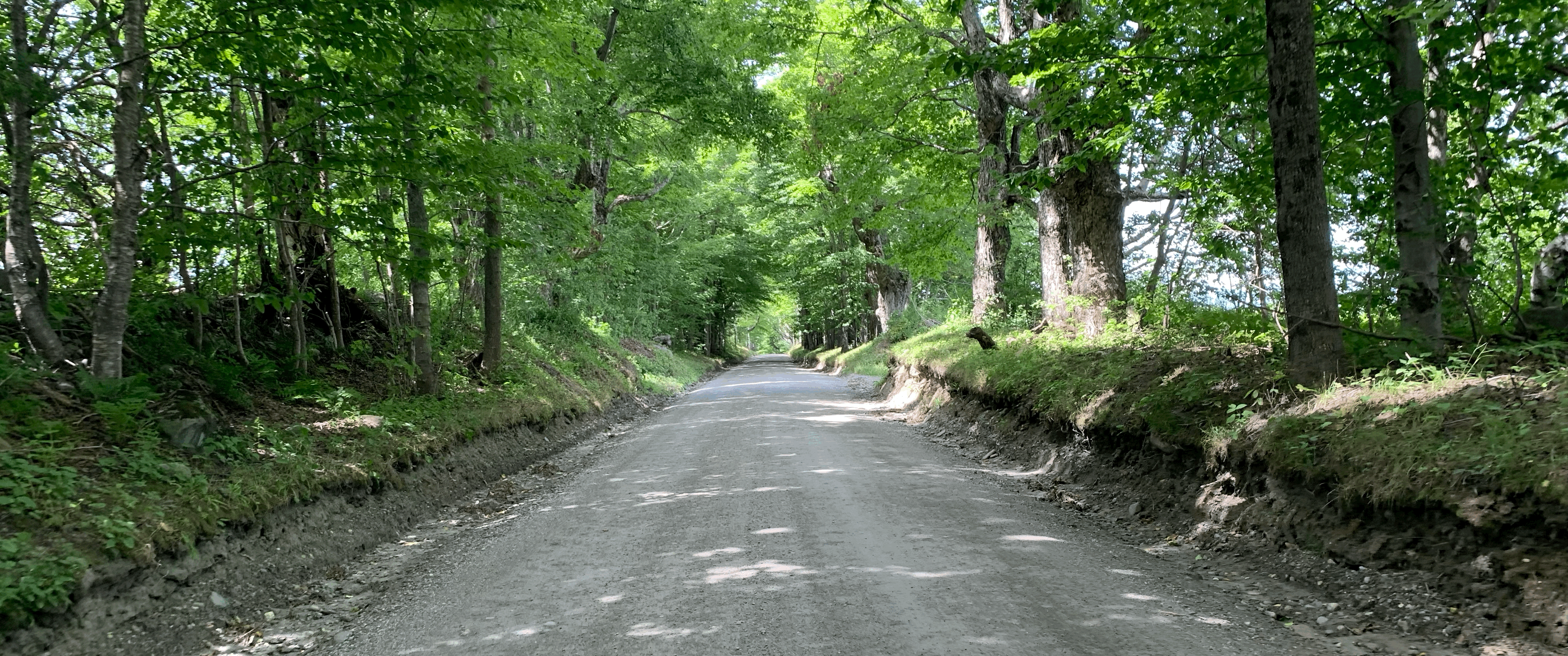 After a brief stop, I explained Russ I was on a mission, and continued for the last and hardest part of the ride the 3 steeps climbs on Avery, Orcut and Smith. By now I was pretty tired and was pretty happy to roll into Ashfield and then DOWN 116. I felt pretty hot and decided for a quick dip in the South river when I arrived in Conway.  Felt very refreshing, I actually got a little cold and then rode home for a nice and warm shower.  And yes I got my KOM back...
This week on veloviewer