Today received another patent award. This time at home in the mail. Normally we would receive them in the office. But since Covid started, My employer had been holding off shipping patent awards. Recently they started shipping the awards to the home address.
The patent that arrived today was granted in April 28, 2020. And finally arrived. Through  email got notifications that another one is in the mail.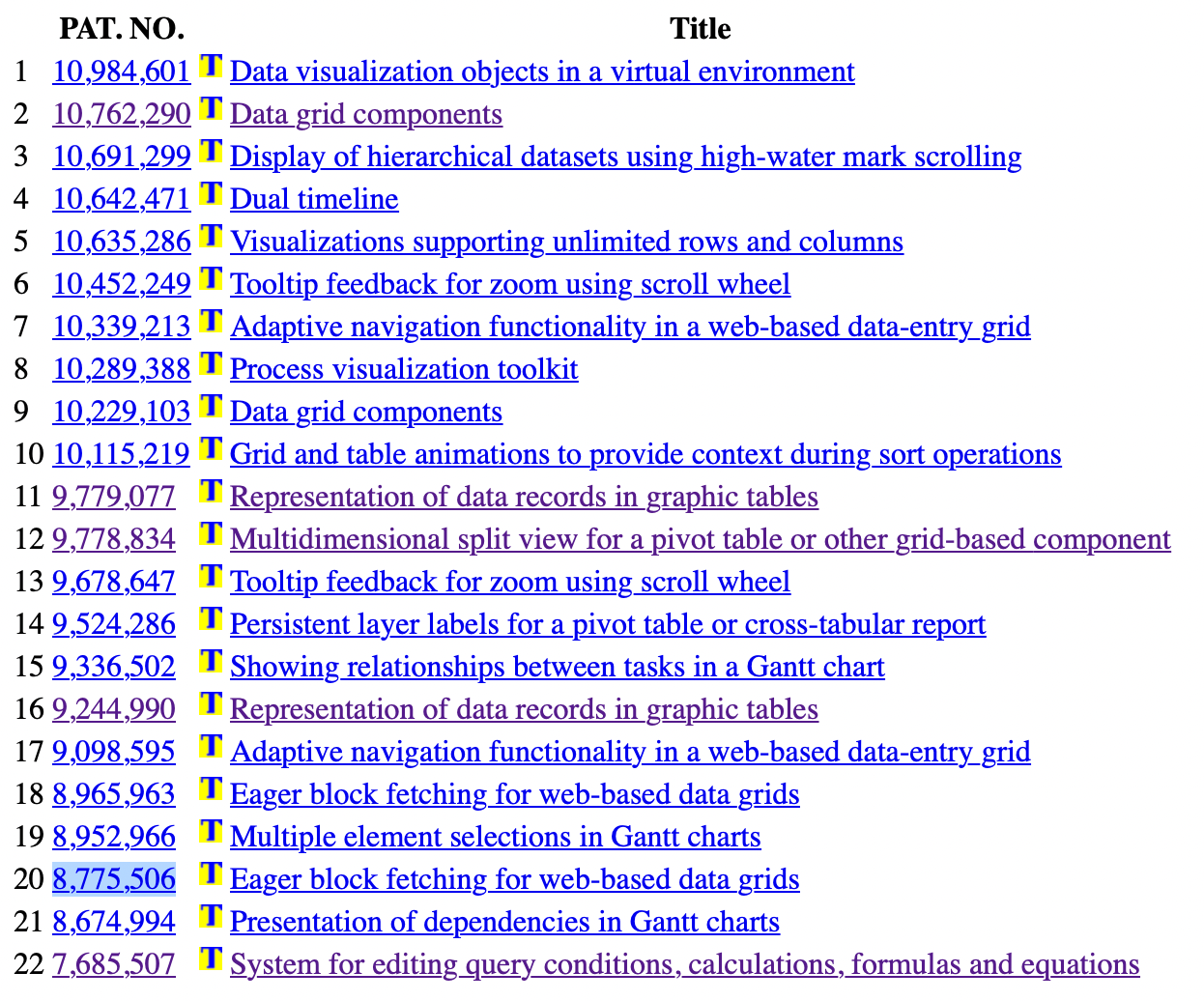 So far I have been granted 23 patent awards and there are 5 still in the approval process. My employer encourages their developers / employees to file patents for software designs that we make. And also encourages us financially as for every patent that gets submitted (not granted) we get a bonus. Over the years these bonuses have been good for buying bikes and bike upgrades.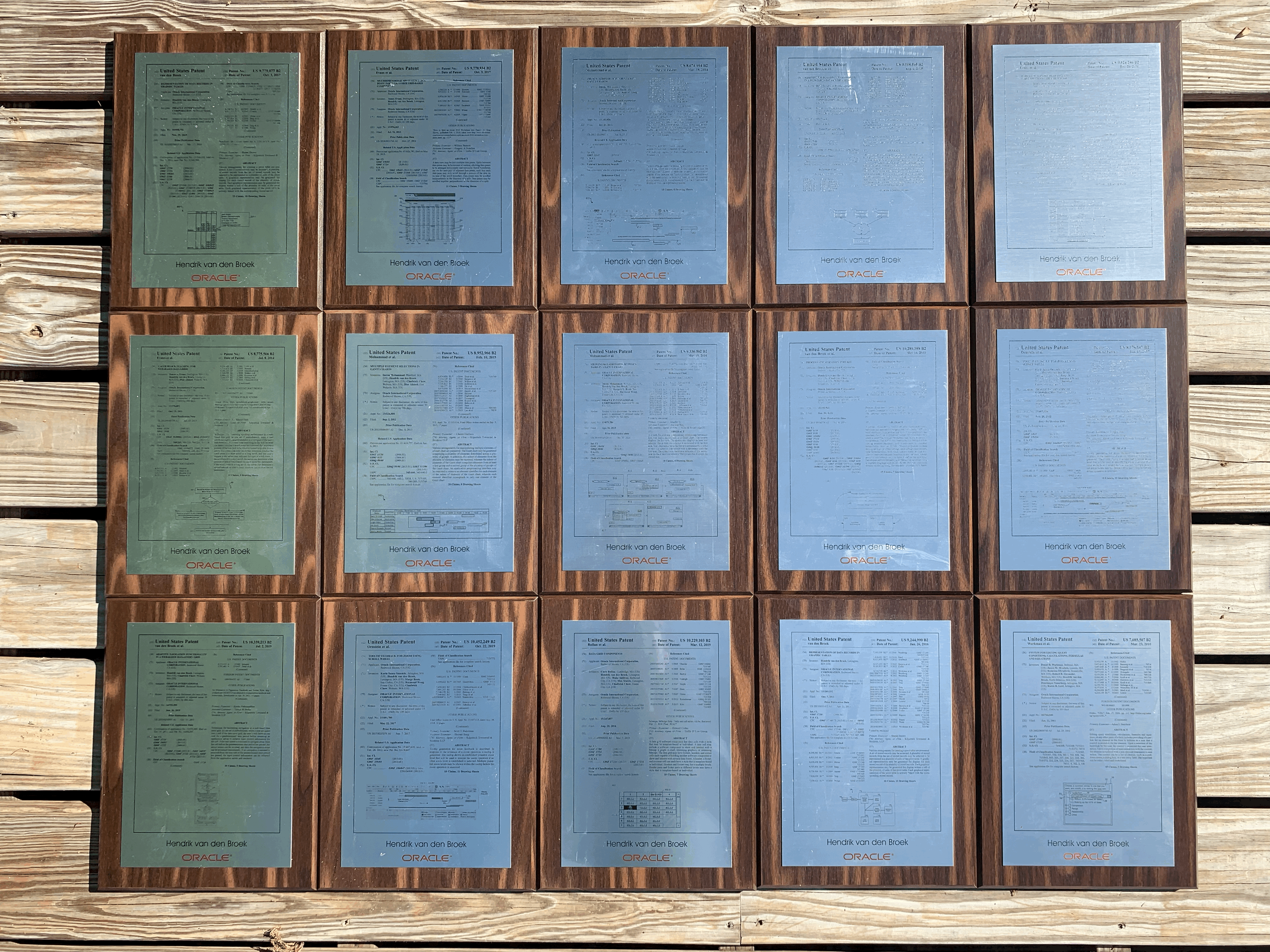 "My" first patent was filed in January 2001, patent number 7,685,507. It is titled "System for editing query conditions, calculations, formulas and equations". There are 7 people on the patent. Pretty cool to see these names again. Four of the 7 folks no longer work here anymore. But I do remember all the meetings we had to come up with the designs and implementation.
All the patents, I am on, are shared with other "inventors". However there is one patent where I am the only inventor. Actually pretty proud of it. I used high school math (Boys and Girls, that is were math is for!) to calculate how large n number of squares needed to be to fit in a rectangle of a certain size. That was patent number 9,244,990 and had as title "Representation of data records in graphic tables".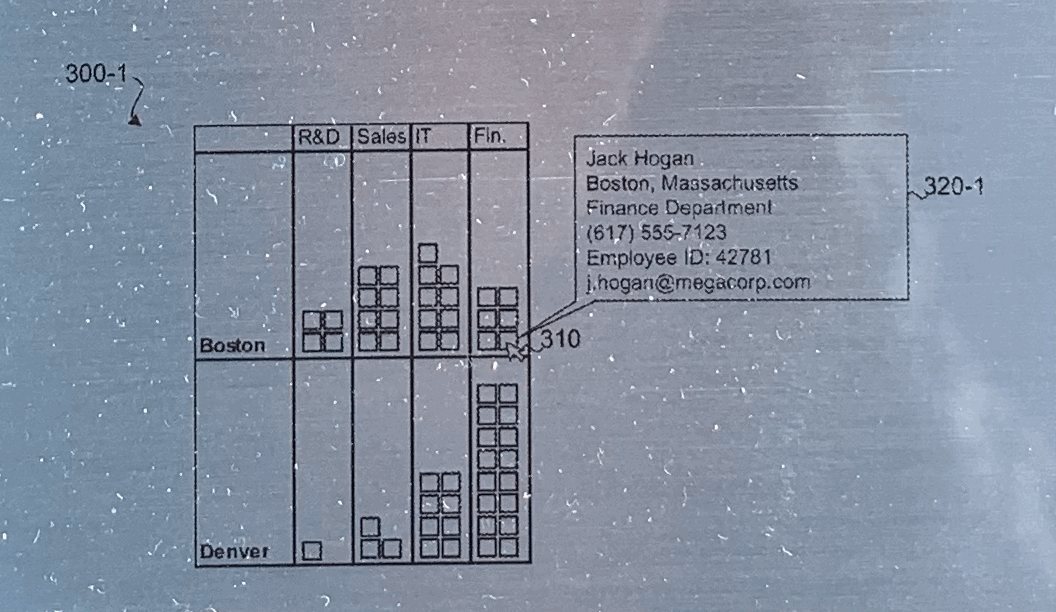 The funniest patent, which is really 2 patents, shows that the patent system is by far not perfect. Here we have 2 patents for the same invention. Duh... Invention "Eager block fetching for web-based data grids" has been granted two patents: 8,775,506 and 8,965,963.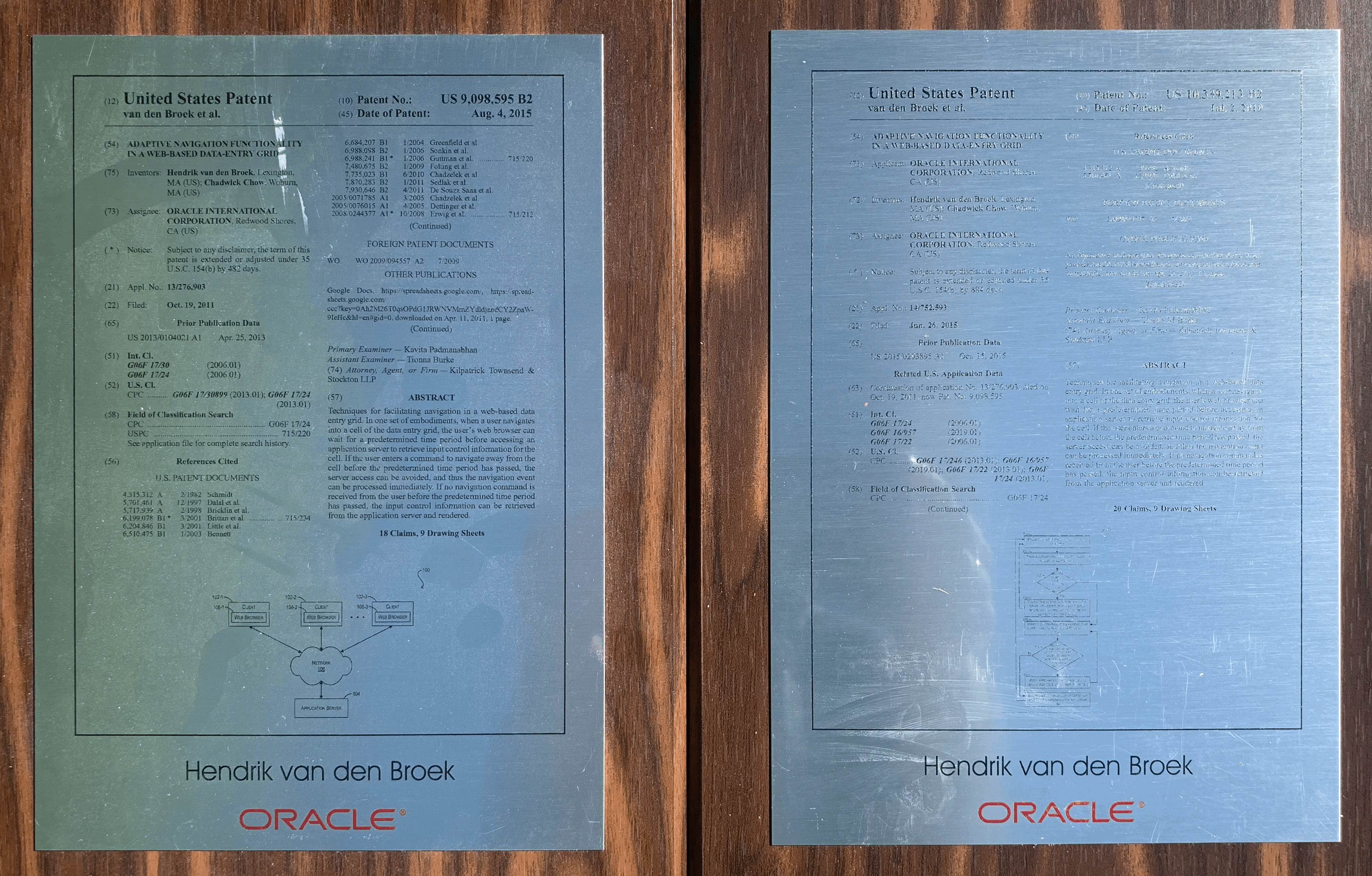 The actual process of filing is done by a patent lawyer firm my employer works with. As a developer you only have to write a paragraph or two outlining the invention. Once it gets approved by the patent committee, it gets assigned to a patent lawyer.
We are then typically asked to provide some documentation: wiki pages, a sketch or screenshot, meet once or twice and then after a few weeks there is a patent application to review. Typically the applications are hard to read and full of lawyer speak. Fortunately we only need to review the abstract.
After the official application has been filed, it can take many years. So it is always a surprise and a trip down memory lane when one of these awards arrives with the mail.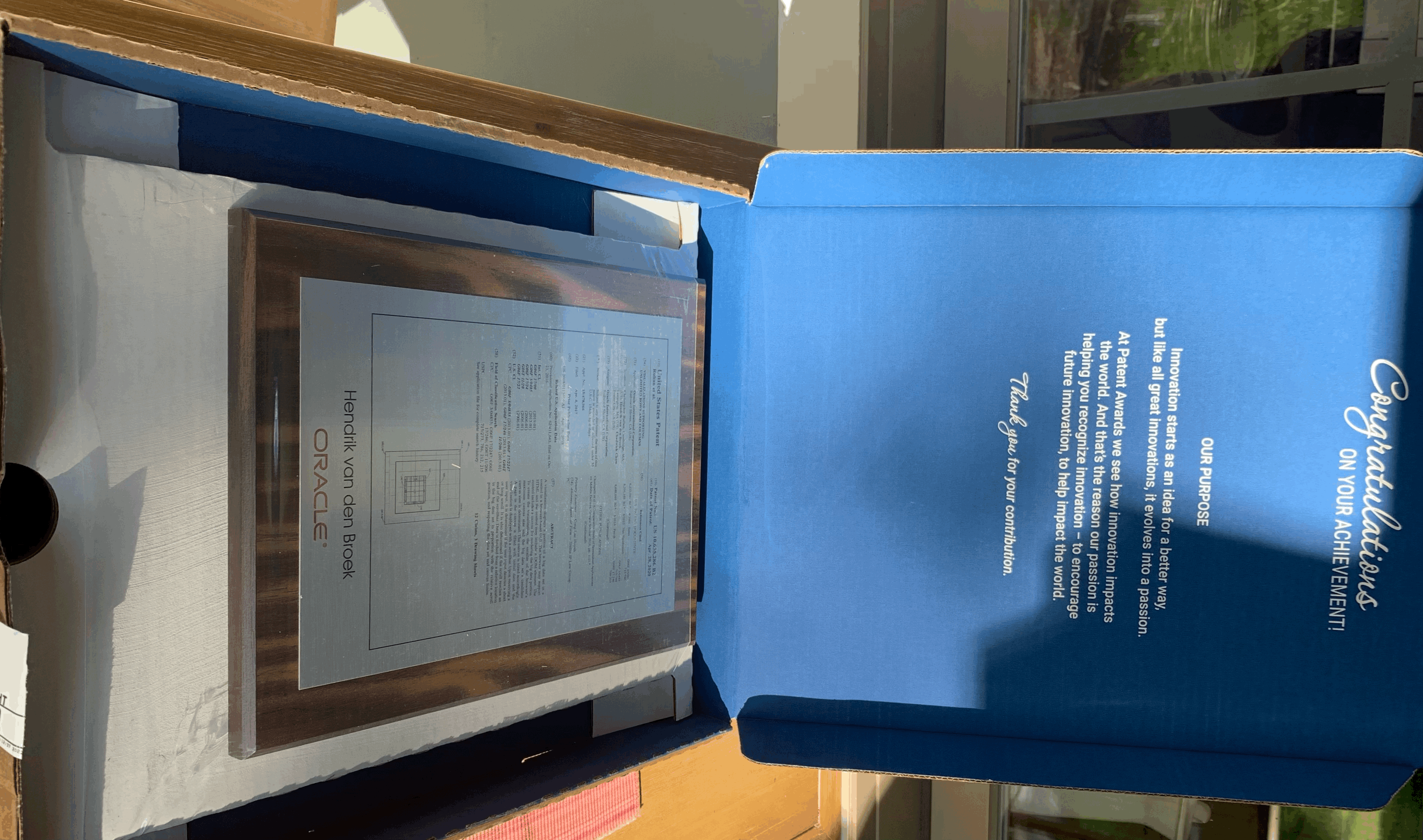 "