After our week in Veneto, Paula and I drove up to Lake Garda, where we stayed for 2 nights in the old city of Riva del Garda. Halfway there, we stopped in the town of Levico. We went for a stroll and when we discovered the lake we also went for a swim.
After we arrived in Riva we settled into our third-floor apartment and soon we strolled along Garda Lake.

I had found a great route from Riva along a gravel climb to a higher lake called Ledro. So the next day, we went out and, amongst many other cyclists (many on e-bikes), rode up the beautiful gravel road along Lake Garda; the road later turned into an abandoned paved road with switchbacks.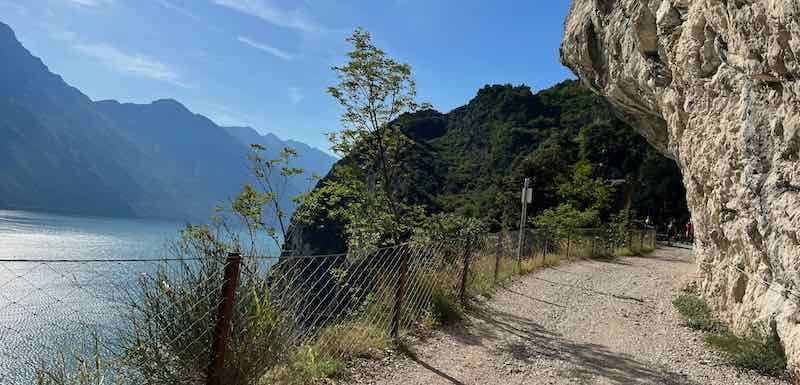 After small bike trails through various little towns, I ended up at Lago de Ledro. I stopped for a cappuccino and continued to loop around Lago de Ledro. There were fewer cyclists here, but it was beautiful, as the whole loop was almost entirely lake-side. Then followed the descent back into Riva. Here I met up Paula, who had rented a SUP, and we did supping and swimming.

We drove to Caldaro (Kaltern), our next stop the next day. We had a quick coffee break in Arco, the climbing capital of Europe.
When we arrived in Caldaro, I whipped up a 26-mile loop on the local bike paths. First, I descended into the valley and then rode towards Bolzano. I turned south, hung on a bike path along a river for about 10 miles, and then headed back to the hotel through the vineyards.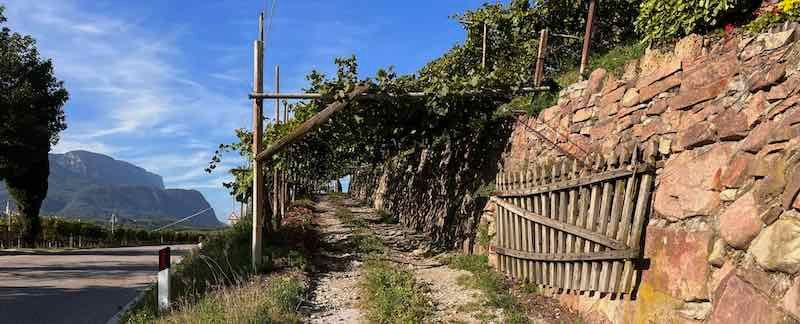 Since it was a fun route, Paula and I did the same route but now in reverse the next day. We had picked up an e-bike for Paula, and she was cruising along. Hills were no problem.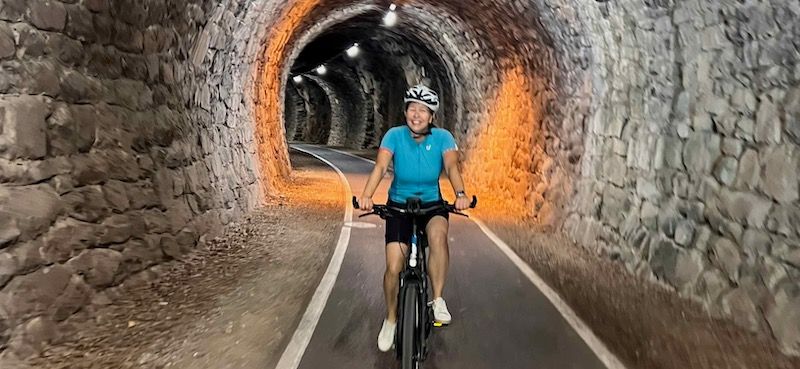 For Friday, the next day, I found a route with some more gravel. This also meant we had more elevation to cover. In the first section, we had to backtrack as the descent was too steep for Paula's heavy e-bike. After that detour, we continued and had a lovely ride through apple orchards and vineyards. We also climbed to another lake in the mountains, where we had lunch, and from there, we worked our way back to Caldaro, where Paula returned the e-bike.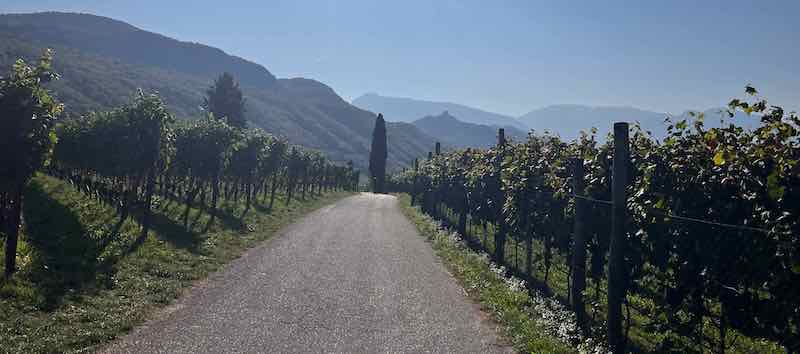 We drove to our next stop just across the Italian-Austrian border on Saturday. These were highlands at 6000ft.
We crossed the Passo Stalle and drove another 6 miles to our next hotel in Sankt Jakob. Here I went for a quick gravel ride along the river.

We did a long 8-mile hike at the Passo Stalle, beautiful surroundings and vistas Sunday.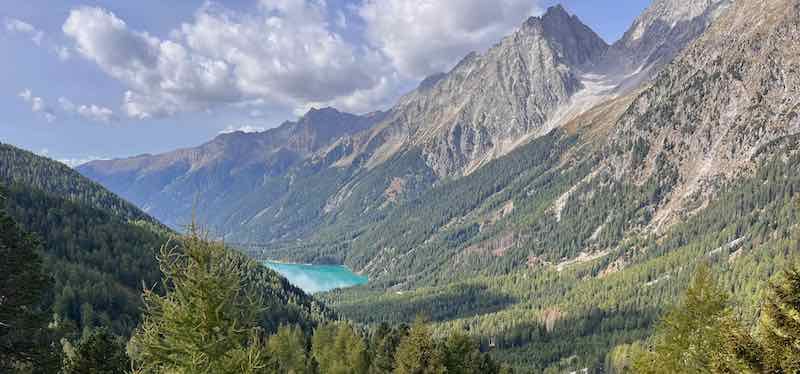 This week on Veloviewer