Busy week with a quick visit to my daughter Margot in Salt Lake city. Monday started out with an indoor bike fitness tests. It had been a while since my last test. I started out easy, aiming at 260 /270 watts but turned out I had a lot of fitness left from the cross season and I was able to go harder and even extended the 20 min test session with an extra 2 minutes to bump up the average. I finished the test with average of 291 watts. Resulting in an FTP of 276 (see my ftp calculator). The last time (July) I tested  my FTP was 282 watts.

Tuesday I went for my regular run, but now in the afternoon. The morning had been very cold. In the evening I participated in the NCC hill climb. It was a 1.87 mile ride up Box Hill. I beat my PR and finished in 7:49 resulting in a 8th place out of 14.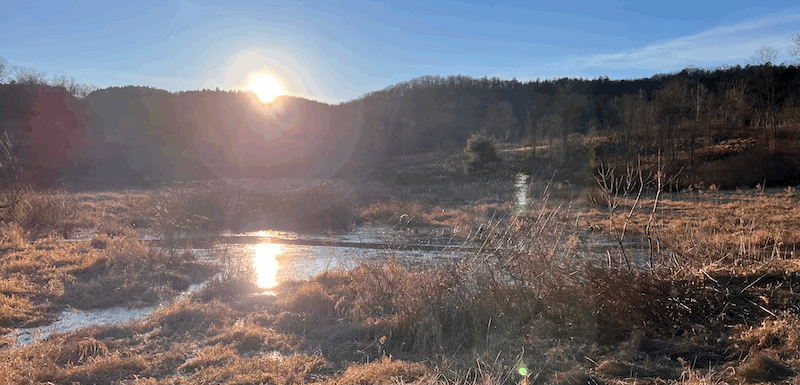 I had tried to do my first ski runs on Tuesday, but turned out Berkshire East was closed that day for snow making. I tried again on Wednesday the weather wasn't great, a little drizzle, but managed to get 6 runs in.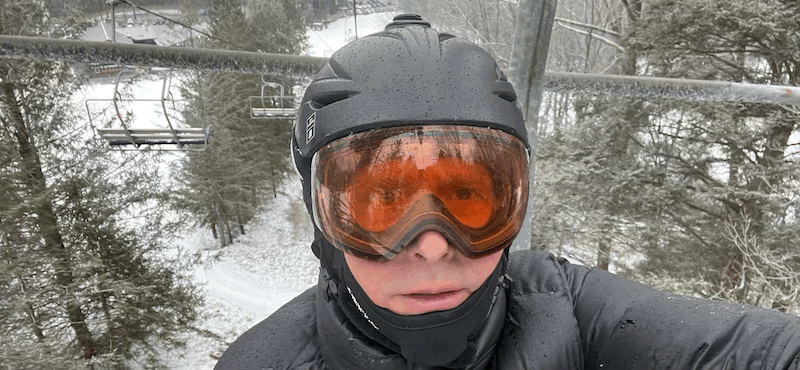 Since the weather was so nice on Thursday went for a 20 mile outdoor ride at endurance pace down rt 116 towards Greenfield and back over Bardwells ferry.

In the evening participated in the NCC Zwift race, it was a relatively short race, 4 loops on the Volcano circuit, 10 miles total. I was able to stay with the lead group until the last half mile when the lead group broke up. So I focussed on getting my standing sprint for the last 0.3 mile. I ended up 14th out 31.

That night it snowed and John and I went out for a Fat bike ride in the morning. There was about 3 inches of snow and it was still snowing a bit. The trails were hard, but still a little bumpy.

We went for a 4.8 mile loop and passed along the Conway grammar school across rt116 and then along the trails back home. I had brought my GoPro and recorded some sections and learned another lesson to not take your hands of the handle bars descending a bumpy snow covered trail, like I did and managed to fly over the handle bars. I banged the top of my right knee on a rock covered under the snow.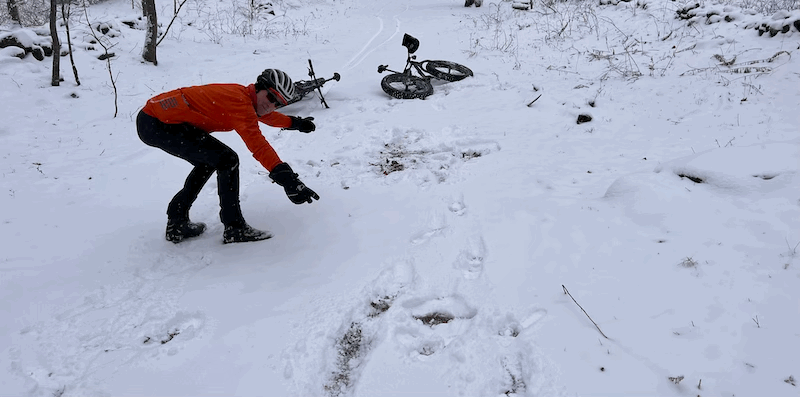 What was cool to see was the Garmin Rally pedal based power meter in action, as it showed some big numbers climbing the steep snow covered sections as I had expected last year.

Friday night Paula and I flew to Salt Lake City to visit my daughter Margot and Brendan. For Christmas Brendan had given me a ski ticket. So the next morning at 6:30 we went the ski bus to the Soltitude ski mountain. We skied all day and the especially in the morning the conditions were amazing. The ski slopes were definitely a level up from the slopes we have in New England. After 25 miles of skiing (and riding the lifts) my legs were shredded.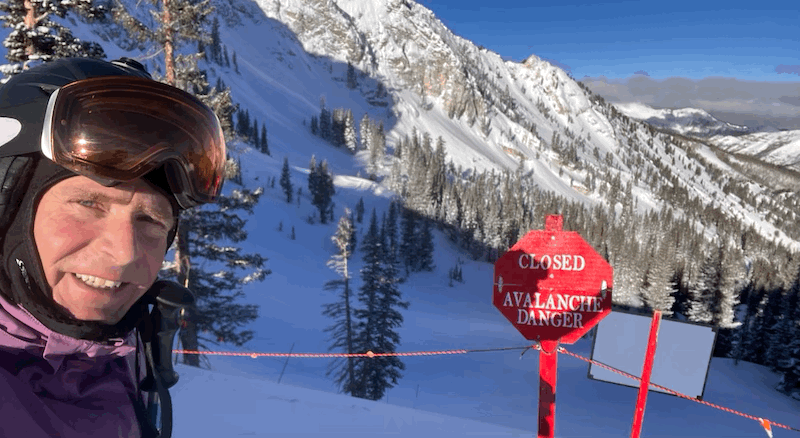 Sunday we went for a 2 mile hike with Margot, Brendan and their dog Moose. The views were stunning, being surrounded by mountain ranges.
Here the week on Veloviewer.