I was in Harlemville, New York, at the Hawthorne Valley farm this week. Paula had asked me to be a chaperone for the 3rd and 4th-grade classes of the Lexington Waldorf school. I brought my bike to squeeze in some rides between looking after the kids.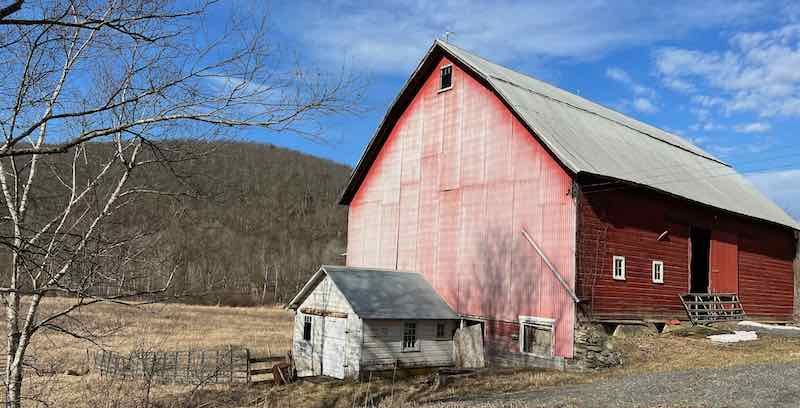 Monday drove down the 1.5 hours to Harlemville. I had a beautiful route through the Berkshires and arrived just before the school bus arrived. With my busy schedule did not go for a ride today. But I had a chance to talk to Matt, the farm's school program director, and an avid rider. He gave me some tips and said, basically, you can't go wrong with quiet gravel roads in the area.

After breakfast, I headed for a 27-mile loop toward Massachusetts the following day. I found some great gravel roads: Orchard Ln, Dugway Rd, and the cute little The Cross Rd and Rigor Hill Rd. I got back just in time for my shift to begin. During the ride felt super strong and even let my heart rate go up to 150 without any problems.

Wednesday went for a shorter ride in the opposite direction towards Ghent, also beautiful quiet roads. I especially liked the windy descent on Tice Hill rd and the way back up Arch Bridge Rd extension. Unlike the day before, I now felt really crappy and weak.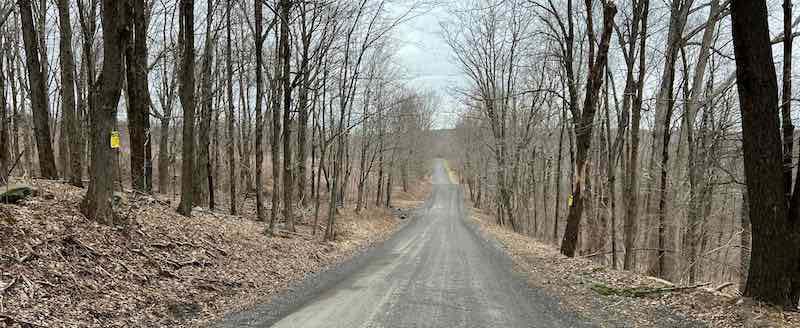 The next day I found out why, as I had a sore throat and some painful muscles. Probably picked up a germ in this rich environment. I canceled my plan to do a ride to the Hudson River. But we had a fun easter egg hunt (and setup).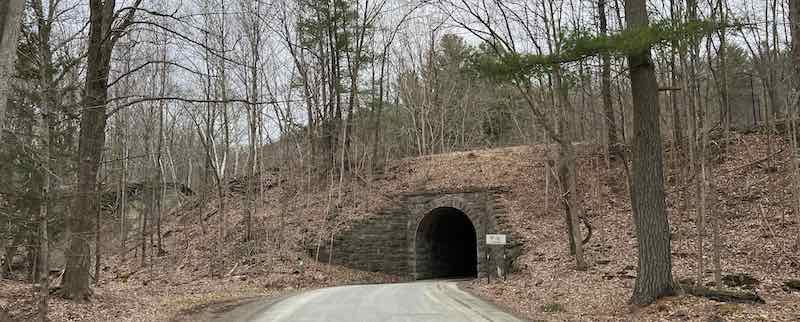 Friday, we said our goodbyes to the farm staff. And instead of doing a nice 40-ish route adapted from last year's Farmer's Daughter ride, I drove straight home with my sore throat, except for a quick stop in Windsor to buy some beer and Somosa's at the Sangar general store.
Still feeling crappy but with an almost painless throat, I played Pickleball for 2 hours with Paula and other regular players in the town hall. Sunday, Paula and I walked along the South River and then back over to the Howland cemetery. Still waiting to ride today as still not feeling it yet.
This week on Veloviewer.