Another interesting week of racing with a front-row start to dead last in the first lap and finishing in 4th place.
Monday took it easy after the face plant on the log from the day before. My neck was stiff, sternum bruised, fat lip and sore arms. Paula had Indigenous day off and we went for a hike to Chapel falls and Chapel ledge.We did a just over 2 mile loop, saw the falls and climbed up the ledge. We were surrounded by beautiful fall colors. The view from the ledge was amazing. This time we took the steeper route up which was definitely a little more vertical, on the way back we took the flatter Summit trail back.

Since the weather was nice Tuesday, picked up the weekly dairy necessities from the CSA by bike. Just an out and back on Sherburne Falls road. Later that day did an ez spin on the trainer and watched a rerun of the Women's CX race in Waterloo.
Since I started to feel better on Wednesday went out to NCC Cyclocross practice. We had about 6 riders. We first did a warmup lap on our regular course, followed by faster lap where we "pace lined" through the course. Basically the last rider would attack the group and then the group would catch up again. This was a good way to get some intensity in. After that hot lap we went to the Ghost of Gloucester course, just because it is so much fun. We did an ez recon lap first, also followed by a pace line group attempt. We finished the practice with a cooldown ride.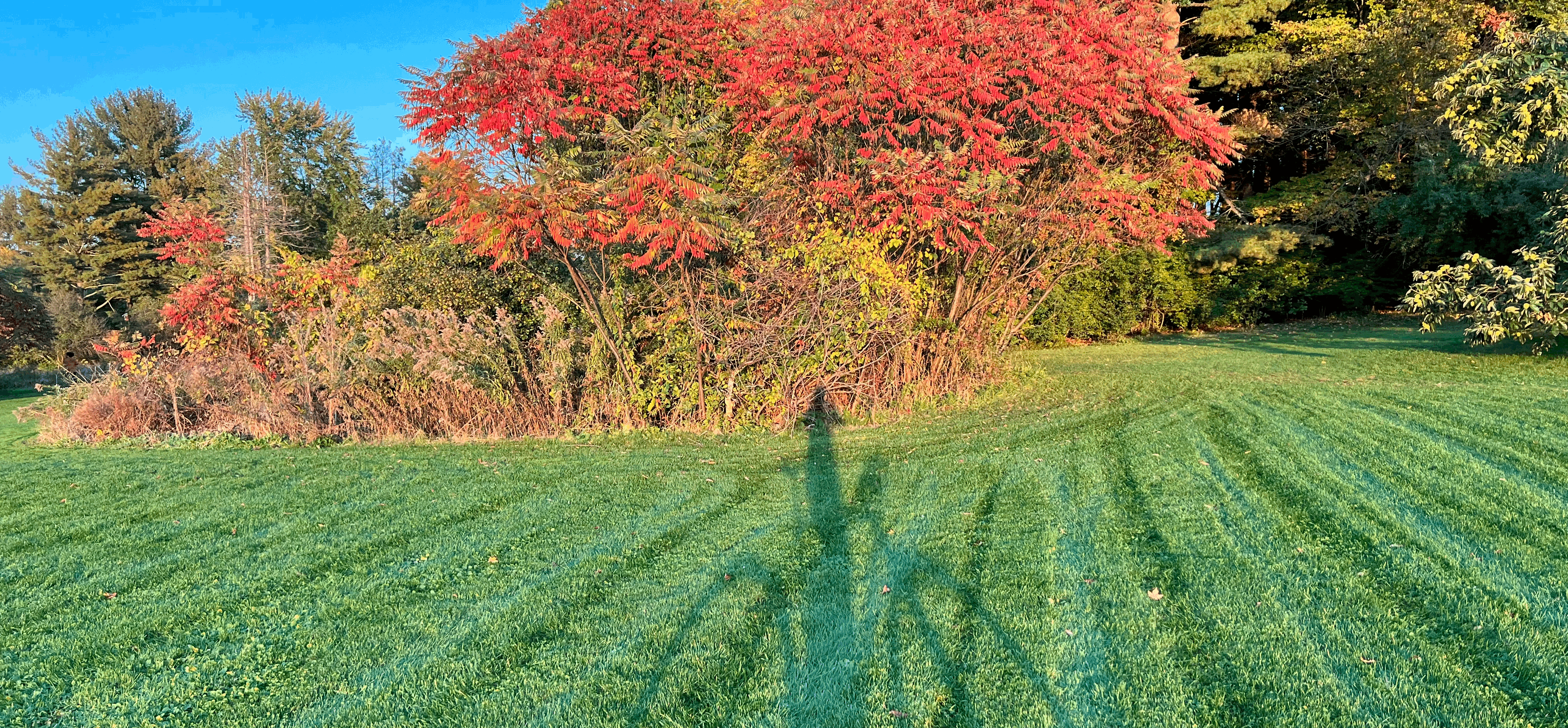 On Thursday did a shorter 2.2mi run to see how the ribs would behave. Seems I'm ready to ramp it up again.

Friday was in Arlington for dentist appointment and brought two cars to the garage for oil chance and insepction.
Saturday did openers for the race on Sunday. This is the same loop I did last week, around Conway center then up Whately rd, around Roaring brook and back via Graves. Seemed the leg strengthing is starting to pay off as I hit a max 988 watts power in one of the opener sprints.
Then it was race time on Sunday in Keene at Pumpkin cross. It has a beautiful setting along a lake in Southern NH. I was there early 8:35 to pre-ride the course. I got 3 pre-rides in before the first race. Unfortunately the conditions had changed a little after the Cat 5's finished their race and we were ready to start.

I raced in the Cat 4 race at 10:15 where they mixed the under and over 45plus fields.  I had a front row start and picked a nice center spot. The start was a long asphalted rd with some tricky sections of gravel up the hill. At the first turn I was in 5th place I think. Just before the 2nd turn someone overtook me but I outturned him in the 2nd turn. This got me a little frizzled, the 3th went fine but then my front wheel slit out in the 4th turn and I went down. After I got up noticed my chain had come off and with the on-by and clutch derailleur took some time before I had it back on. Once I was back on the bike the last rider had passed me. That was a bit of a bummer.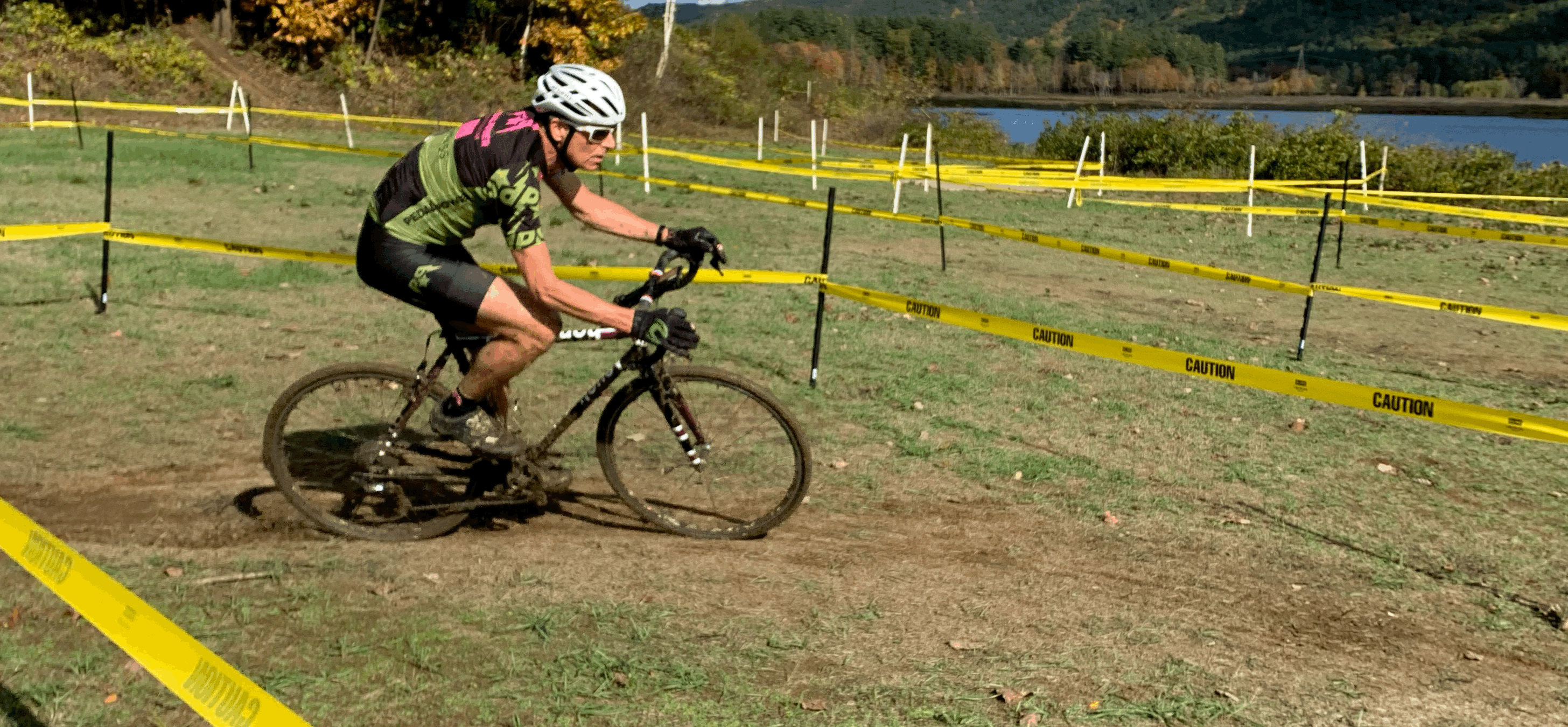 From then on I was in pursuit mode. I quickly started passing people, I had a good line on a very muddy section by going high left almost thru the bushes. The part I struggled a little was a section where you entered a sand section with a corner where you had to get off the bike, then hop back on and ride for 30 meters, get off and then jump over a log and run 10 meters to get to the top of a steeper section and then hop on. Definitely got my heart rate up. The hardest section was in the woods after a runup and then a greasy left turn into a mud bog, that was rideable in the pre-ride but now got bogged down riding it. Even dropped my chain in one time getting stuck (Turned out I had forgotten to engage my clutch derailleur after the first lap mishap). Only in the last lap flew through it by jumping off the bike and running through that section at the expense of some very muddy shoes.

At this point I had passed a whole bunch of (young) guys, and I overheard one of the spectators shout to one of the riders, who I was about to pass, that he was 13th place (from the combined field). So felt pretty good about that. I was especially pleased when I saw I finished 4th. Looking at the results I would have come in 2nd close to first place if I had the same first lap time as the winner. My last lap was actually the fastest lap in the over 45+ field.
Ok last week the lesson was, don't take any unnecessary risk, this week's lesson was the not try the push it too hard in the first lap (Actually a lesson I should have learned from 2 weeks ago). Arggh.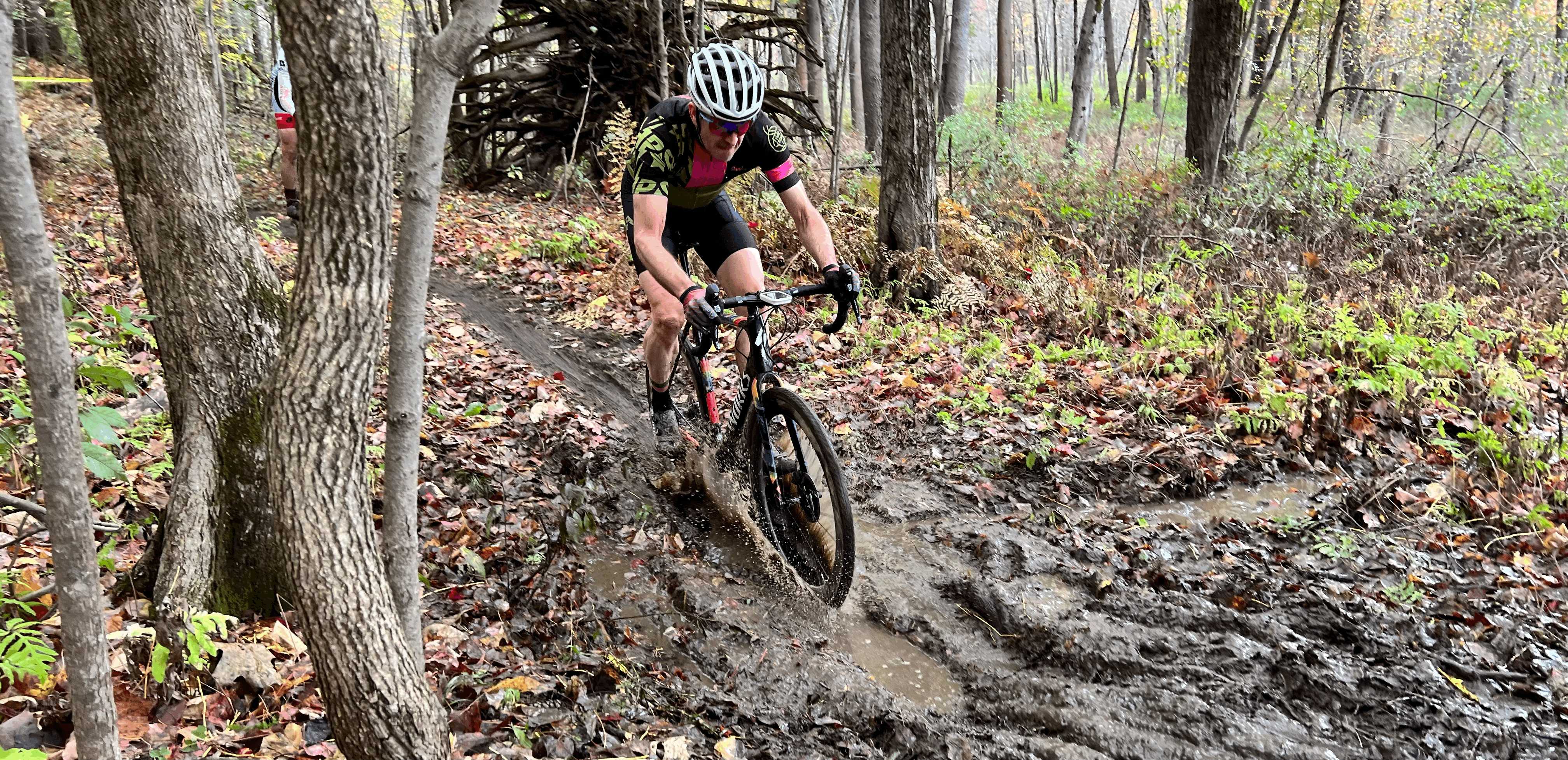 This week on Veloviewer