Monday morning started with a shorter than normal 2 mile run. Later that day I did my cross-cross intervals on the indoor trainer. Two sets of 20 minutes with eight 2 minute intervals just below threshold followed by 30 seconds at 110% of FTP. They were pretty hard, could barely finish them and the additional two sets of 3 minutes at 105% I could only do 1 minute before giving up. Too hard.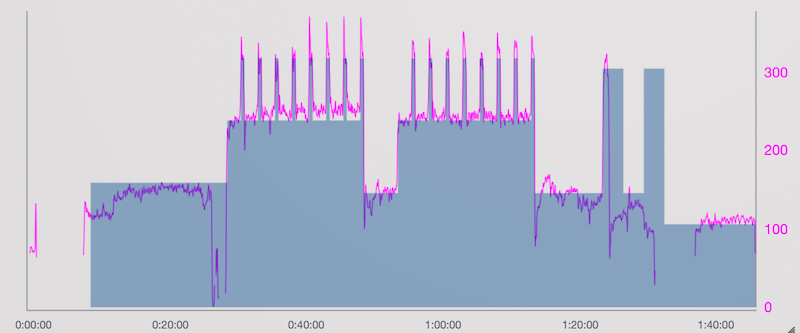 On Tuesday I did an ez 90 minute spin on the trainer to get a lot of pedalstrokes in, to mimic riding in Holland. Seems I get stronger from the low effort with lots of pedalstrokes.
The next day was the NCC cyclocross training. I did 3 large loops and David and I did 4 VO2 max loops, where we climb a trail for about 40s as hard as we can. Afterwards I drove to Northampton for the NCC end-off road season party.

Thursday got some more pedal strokes with a 40 mile ride with low power. Rode around Greenfield.

Friday rode to the CSA for some groceries. Was a 6 mile ride, good to keep the legs busy.
Sunday was the inaugural Treehouse CX race. They had the course open on Saturday afternoon for pre-riding. So Paula and I rode to Treehouse and I did an number of laps around the course  and combined it with openers.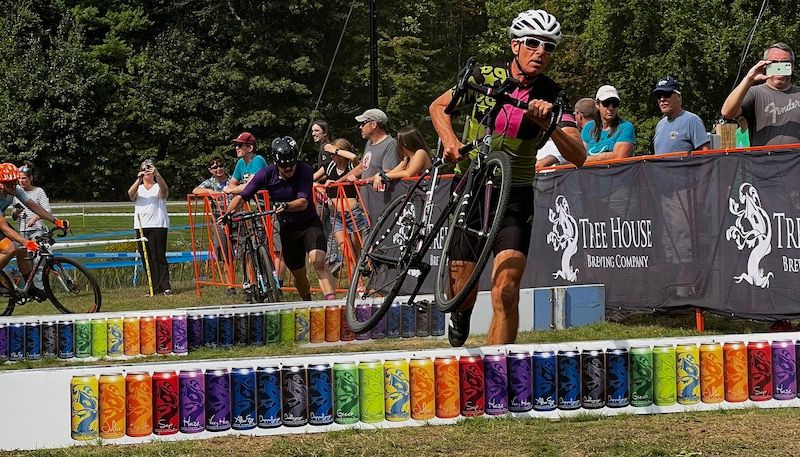 The race on Sunday was the Cat 4 40+ race. We raced and started together with the Cat 4 under 40 racers. I had a good start and was lucky to follow someone who was fast and was riding the trail, hence I did not burn a lot of energy on the first 1 minute of racing. I sat just behind the lead group. During the race was hard to distinguish my older, direct competitors.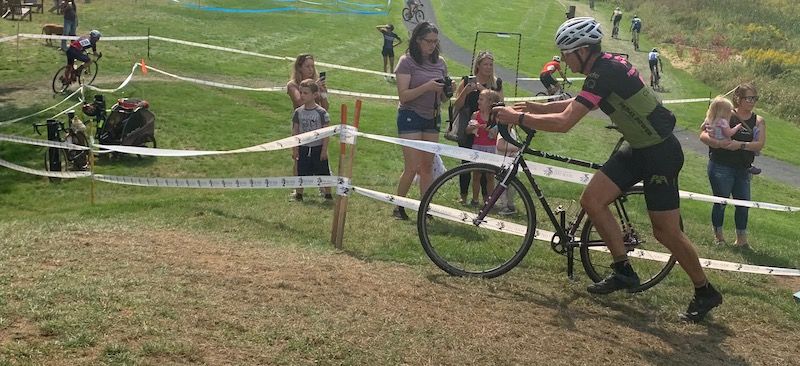 So I rode as hard as I could without blowing up. During the race heard a lot of people cheering me on, it was a home game. Also Robin and Kate had brought a Dutch flag which was really nice.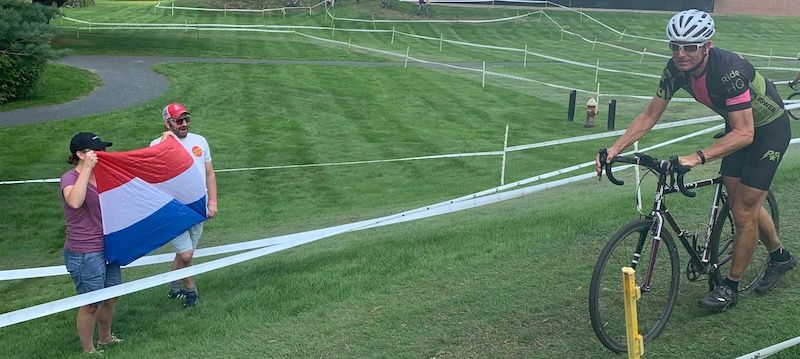 Paula also kept me informed where I was in the overall race, just outside the top 10. Which meant I was probably doing well in the 40+ race. Once I crossed the finish line I did hear the announcer call out my name, but without the context.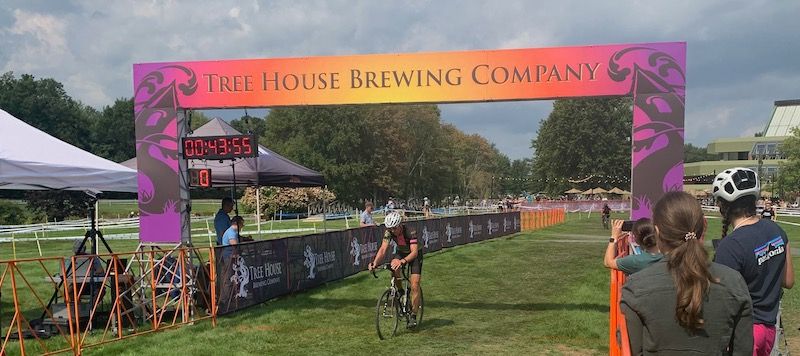 Once the results were posted turned out I had won the 40+ race. I had to get on the podium and there was some photos.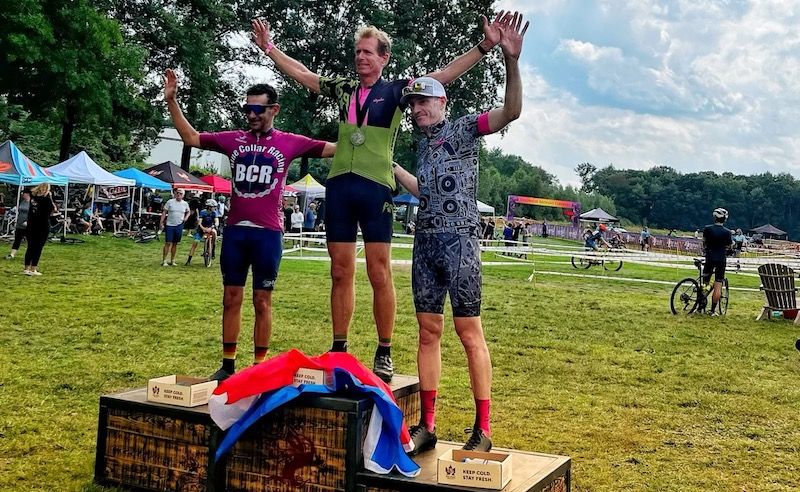 I won a Treehouse gift card, a big Treehouse medal, glass and some stickers. Pretty good loot.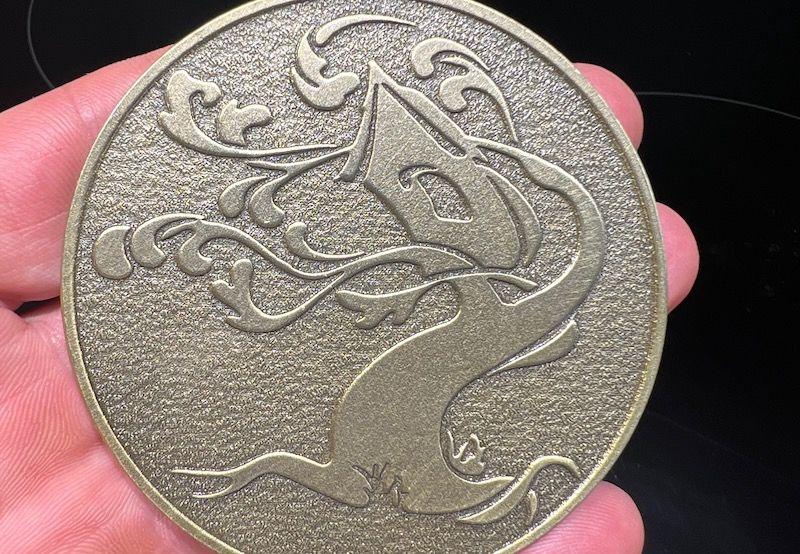 This week on Veloviewer