With the double set of races of the weekend before, was a little tired. On Monday started with a quick spin on the trainer.
Tuesday we were flying to Austria to see my 6 weeks young granddaughter Isabella, her mother (my daughter Florence) and father Seppi. But before driving to Arlington to meet Paula and go to the airport. I managed to squeeze in an interval training. This was a Tabata interval training. First time I did this and let me tell you it is HARD. The goal is to train your muscles to ride while they are oxygen deprived. The core of the workout is 3 sets. Each consisting of eight times 20secs at 175% of FTP (in my case around 450 watts) followed by 10 secs rest. As you can see in the chart, I was barely able to complete the first set.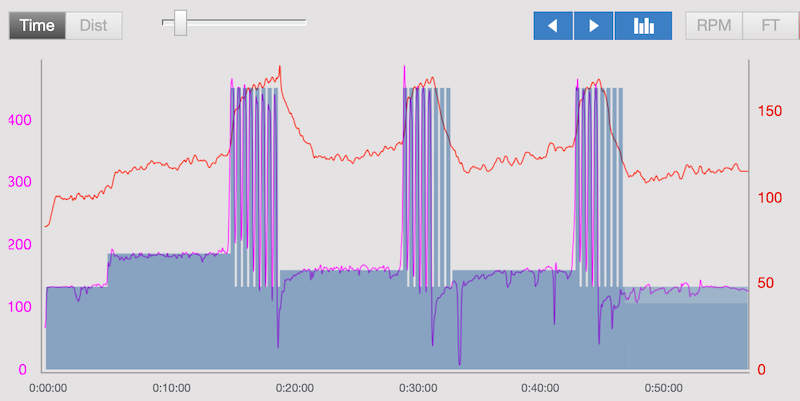 The 2nd set and 3rd set I only completed partly. Definitely an area for improvement. When I failed to complete the set, I recognized the feeling in my muscles from CX races where all power is temporarily gone. Would be great if I could improve on this.
After a redeye flight from Boston to Munich, we drove to Werfenweng where my daughter lives. In the afternoon we did a 2.5 mile hike with granddaughter Isabella in the carrying cloth.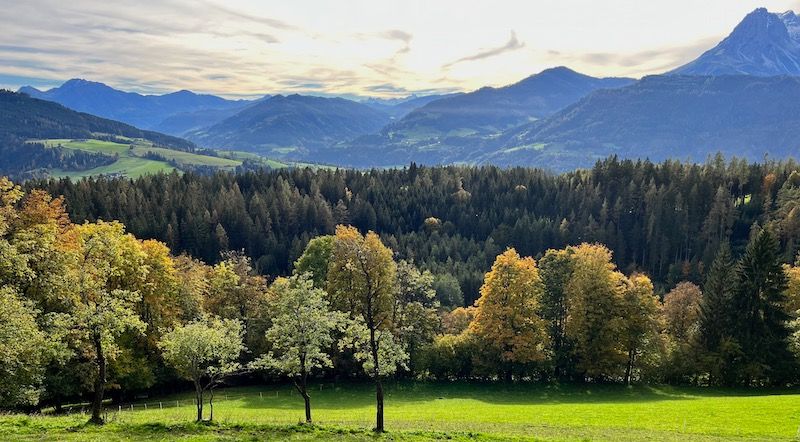 Thursday morning I did a 2.5 mile run in Werfenweng. The route went through an area called Spazier himmel (Hiking Heaven).
In the afternoon visited Tri Alpine bikes in Radstad to see if I could buy a bike. I would leave the bike in Austria and when I visit my daughter I would have a bike to ride on. Turns out they had just received a nice Trek gravel bike, my size!!! They were building it up for me to try the next day.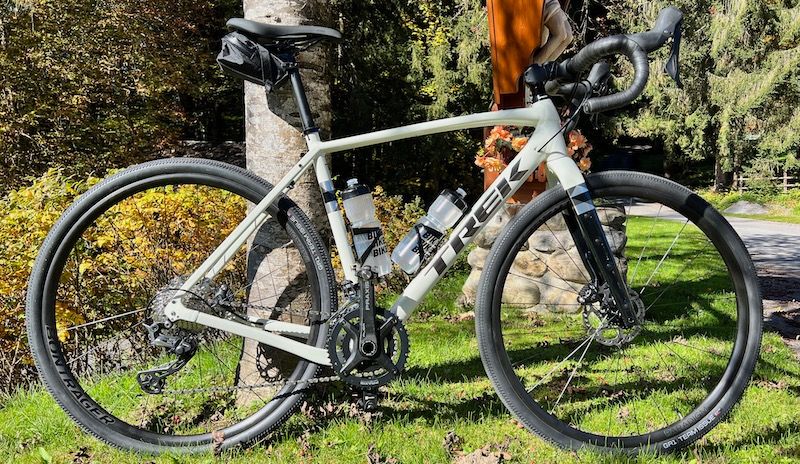 Friday morning tested out the Trek bike and bought it. In the afternoon I took it for its first 12 mile spin.

But not before we went out to a hike at the location where the famous "Do re mi" scene from the "Sound of Music" movie was filmed.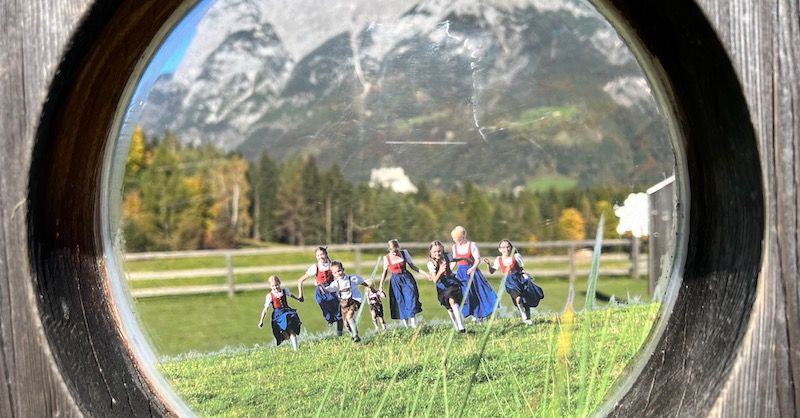 Saturday we did another walk with Isabella to Werfenweng town.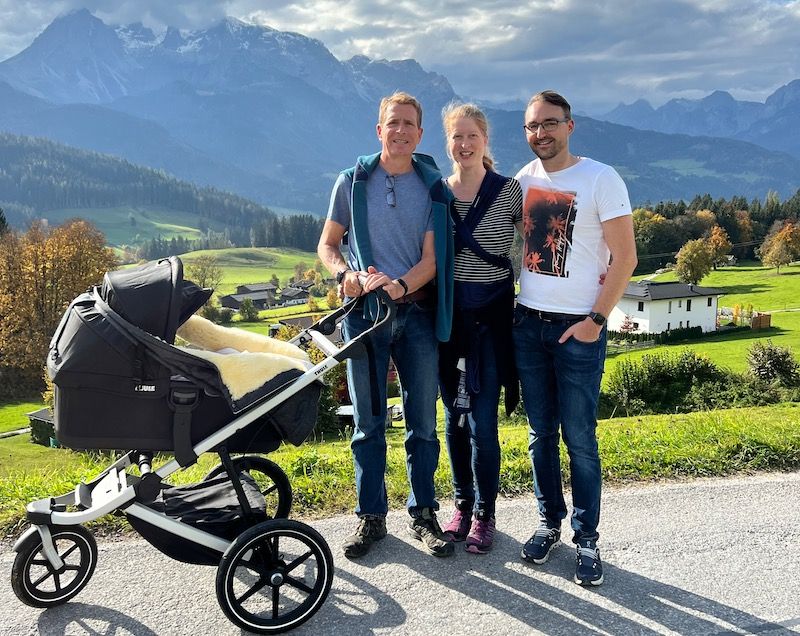 On Sunday took the new bike out for another spin. This time a 16 mile ride to Bischofshofen.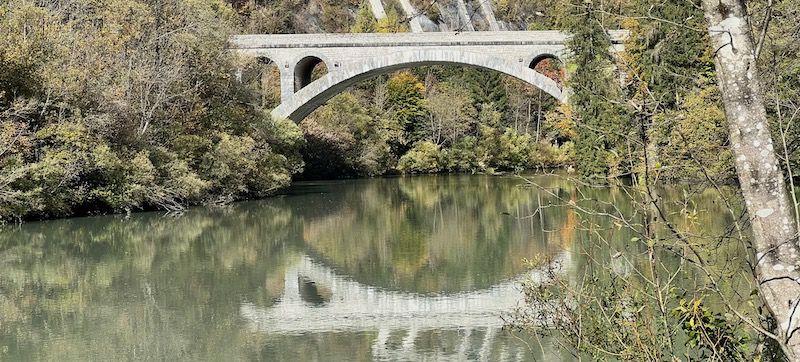 It had rained overnight which gave some dramatic views with clouds and fog.

Also did a quick detour to get a nice closeup of the church in the small town of Buchberg.
When I came back we did a big hike with Paula, Florence and Isabella upto to a hut where we had lunch.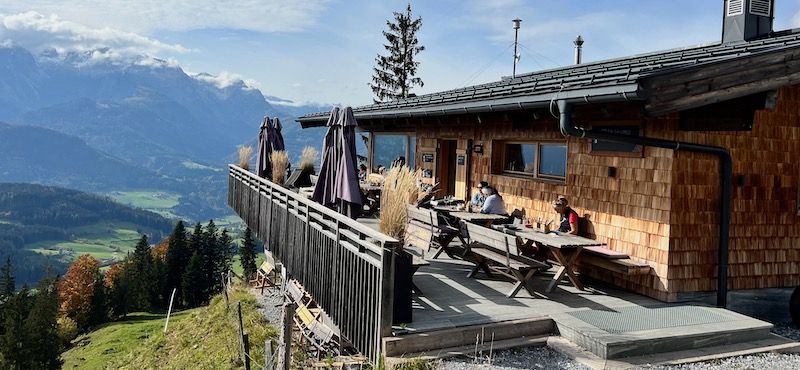 This week on Veloviewer