After 2 days of racing at Noho took Monday as a rest day. Knowing that I would be busy the next day. I started with an ez Fat bike ride to the CSA to get the regular eggs, milk and yoghurt. This time I also had to buy a gallon of maple syrup.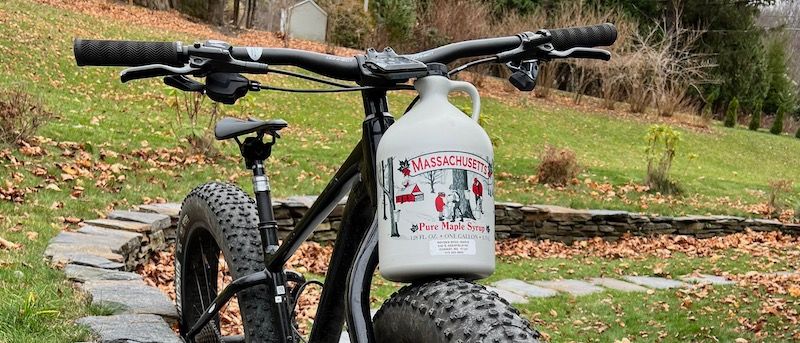 When I got back did a leg strength training followed by a training session of Tabata intervals. This was also the warmup for the NCC hill climb.  We went up Leith Hill in Zwift and ended up 3rd. I had misjudged the finish and started to sprint too late. Anyway was another proof that I was in form.

The next day David and I did the last cross training of the season. Besides riding the regular lap, we focussed on  running uphills as that would be needed on the nationals course in Hartford.

Thursday morning Dusty and I did a 3.7mi run. There were some snow flurries at the start and some sections had some light snow on the road. In the afternoon I did another cross training with lots of cornering and also did a couple runups on the sledding hill along Reeds bridge.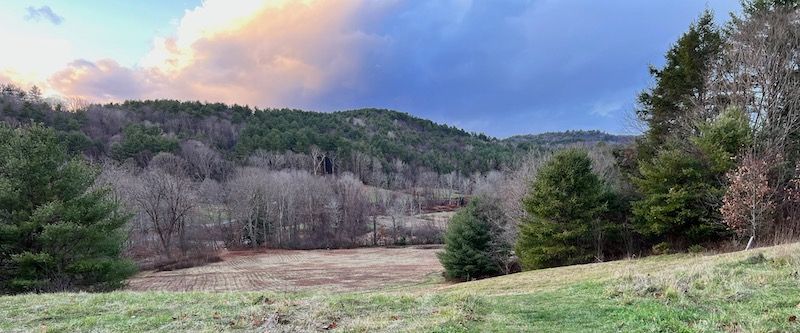 On Friday did an ez spin on the trainer. I feel these spins have multiple benefits. First keep from snacking ;-), they energize and gets the blood flowing to help recovery, oh and I can watch CX race replays.
Saturday Paula and I hiked for 4.3 mile in the Conway forests. It was hunting season, so I was wearing a orange jacket and hat. We did not see any hunters. In the afternoon did openers for the Shedd park race the following day.
When I read the pre-race email I heard they reversed the course from the previous years. So Saturday I watched a race video from Vlad from last year. Good that I did as on the morning of the race completely mis-timed my arrival and due to my late arrival was not able to do a course inspection. My warmup was not the best either. My first two laps I needed to get to know the course, but then I "got" the course and started to put better lap times in. In the end finished 16th out of 34 in the Master 50+ open field and matched the race predictor.

This week on Veloviewer