I started the week easy with a 40 min bike spin on the rollerz.
Tuesday morning went skiing with Dusty. It was "balmy" with 40f temps and some of the trails barely skied on. Did 9 runs, once the wind picked up and the temps dropped, the snow was harder to ski and we stopped. Dusty's Peppermint tea definitely was a hit.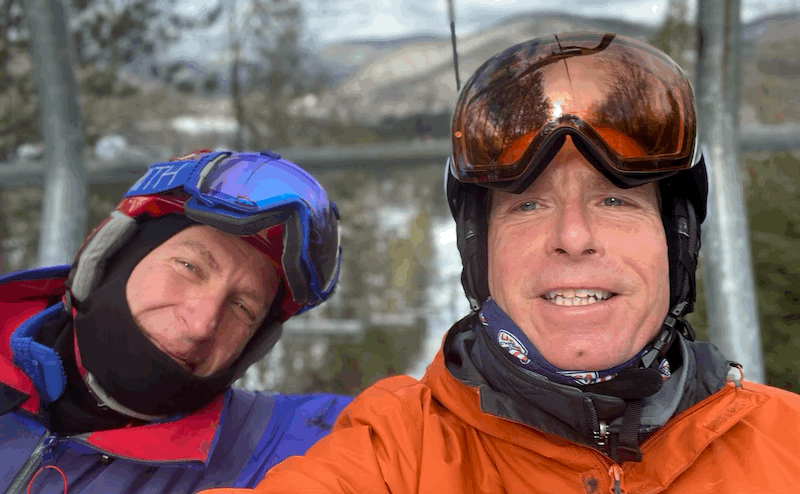 In the evening we did a time trail race in Zwift New York world. A 6 mile loop in Central park, on a very rolling terrain. I used this course before for cyclocross interval training. Unfortunately the legs did not feel like great, therefor my time and wattage output were disappointing 15 mins with an average of 298 watts. This was 25s slower than my PR time when I averaged 308 watts.
On Wednesday I decided to explore the Snow mobile trails up Pine hill with my fat bike. This turned out to be a really cool loop just over 6 miles. The snow was nice and firm. It also had pretty good grip. I did not see one person on the trails. It was a Winter wonderland just for myself, hence the name of the ride on Strava: Icolation. Named after the song Isolation from the band Joy Division.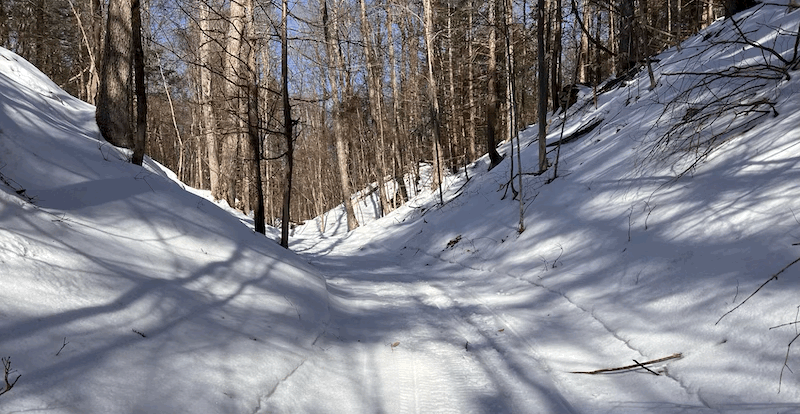 Only on the last section, the field along the South river, the snow got a little soft as the sun had gotten stronger already. There were some beautiful ice formations in the river which I tried to capture with my camera.

Thursday I raced with NCC on the Volcano circuit in the B group. Four laps which was about 10 miles of racing. There is one bump that required some hard 20s 450+ watts efforts to stay with the group. In the last lap other Henry, an NCC rider,  attacked. I had a hard time staying with the front group. It broke apart a little. Fortunately I was able to get back on, but could not sprint for the first places. I ended up 8th overall and 3rd amongst the NCC riders according to Zwift Power.

When Paula came back from Eastern Mass Friday afternoon, we went skiing on Berkshire East. Since it was super busy, it took us 10 minute before getting on the main lift, we then skied on the right side of the mountain. I mainly skied on Exhibition and Paula on Roundabout. We would meet up at the skilift again. After a nice IPA (Ski the East)  and some fries we skied the last runs together.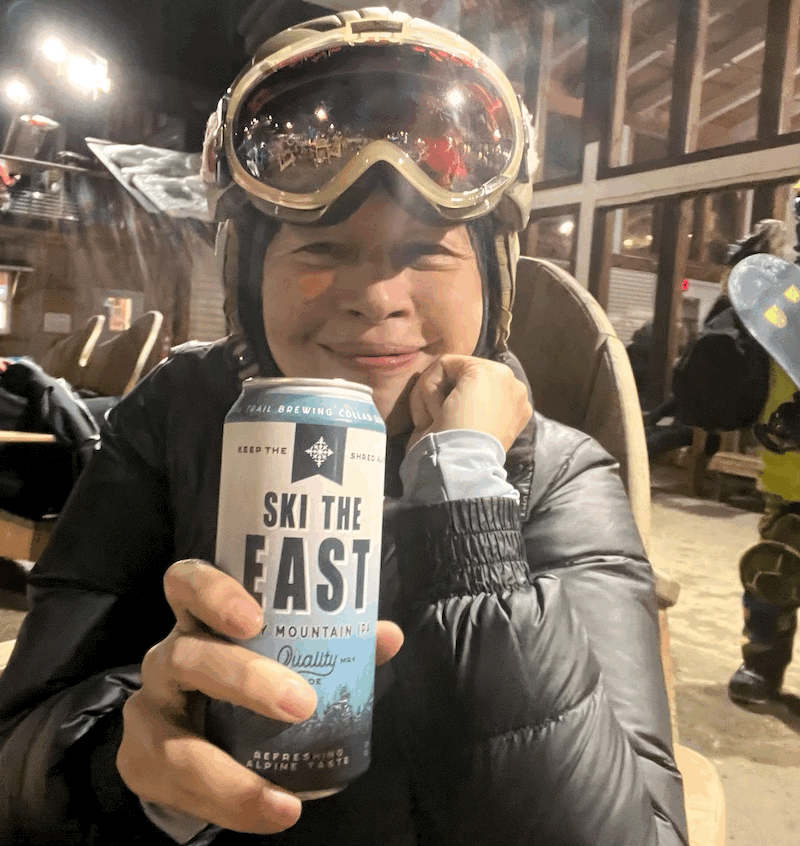 The next day it was spring weather, warm in the 50s, so I went for road ride. First part of the ride accompanied by John, who was going for a longer ride.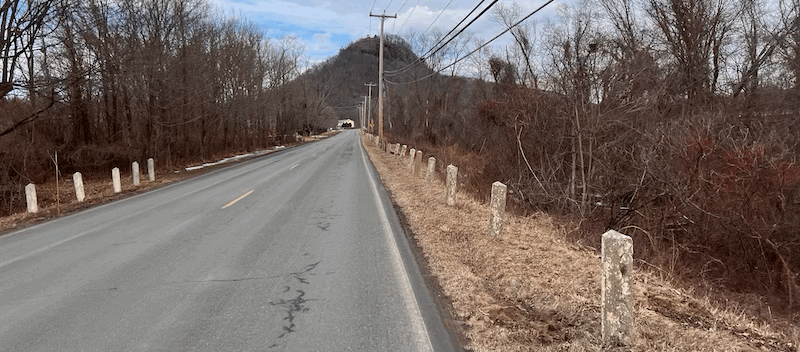 Orginally was going for a 40 mile loop, but when I had secured some spots at the Treehouse tasting room for the afternoon, decided on a shorter 25 mile loop through the valley (almost passing past Treehouse).

In the evening John texted me if I was interested in a 26 mile Fatbike ride with Jason and Sean in Savoie. I could not resist that adventure and it was a good one.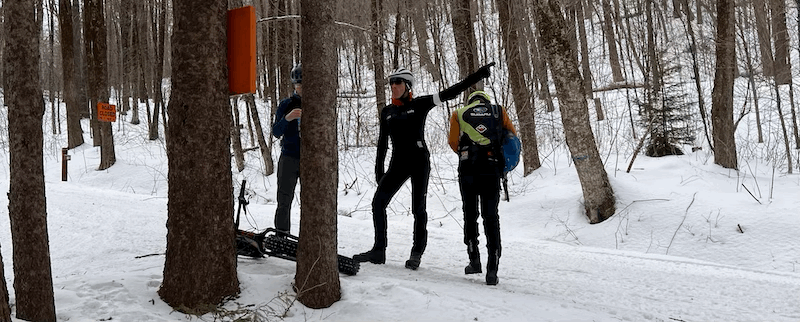 We had remote start from the Dubuque ranger station of rt 8a. We first followed a whole bunch a snow mobile trails and past some "Lakenvelder" cows.
We then ended up on the trails of Stump Sprouts, a cross country ski resort. There were no skiers but the trails were nicely groomed and made for fun fat biking.
From there we rode via a brutal climb on a trail called Temperance Kills towards Middle rd. This was preceded by a steep section on Forge Hill rd. The descend towards Middle road was amazing, especially when riding through a patch of birch trees.

Once back at the car we were all pretty tired and agreed that after a "big, dumb ride" like this, a couch and a beer would be a good conclusion of the day. My well deserved beer was a Treehouse "Curiosity 122" Paula and I discovered the day before.

This week's rides on Veloviewer