Monday, we had our regular Pickleball game. Since it was a rest week, I did not do my leg strength workout on Tuesday, but I went out and rode a leisurely loop around North and Main Poland.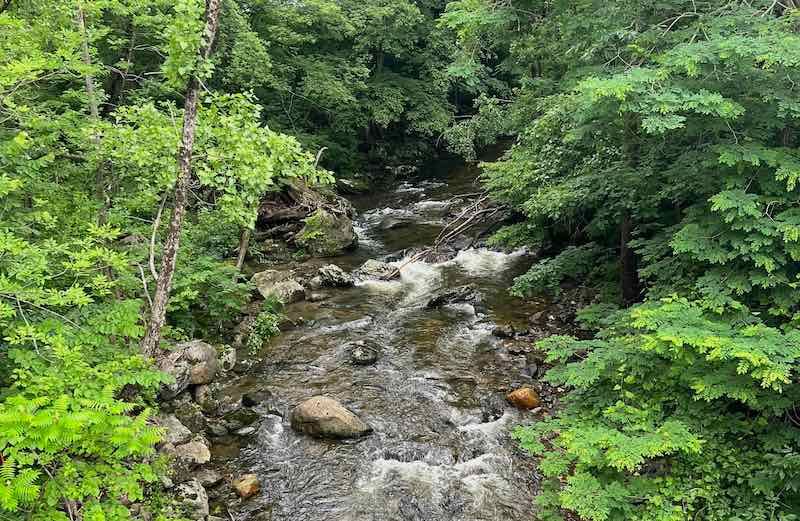 Wednesday did a quick and short run in the morning and did a virtual spin on a new Indoor cycling platform called Rolla. It is supposed to have more realistic graphics. I had to install the controller app (Rolla One) on my phone and the video streamer app (Rolla World) on my Apple TV. The graphics were slightly disappointing, which may have been due to my lower-end HD monitor. The graphics are less cartoonish than Zwift. The in-game functionality still needs to be improved. For example, no lap indicators or stats from other riders. Currently, it works fine for single-rider use.

Thursday morning, my friend Mike joined me to do a redux of the Massochistah Hurty ride. With my chest troubles, I could only do the official shorter version. We now did the 55-mile version with almost 7,000ft of climbing. Even though I'm now much fitter still a challenging ride.

During the descent from Avery rd, I suddenly heard a ping from my front wheel. Turned out that I had broken a spoke. I was able to continue with a little wobble in my front wheel. We stopped in Buckland to secure the spoke with some duct tape Mike had with him.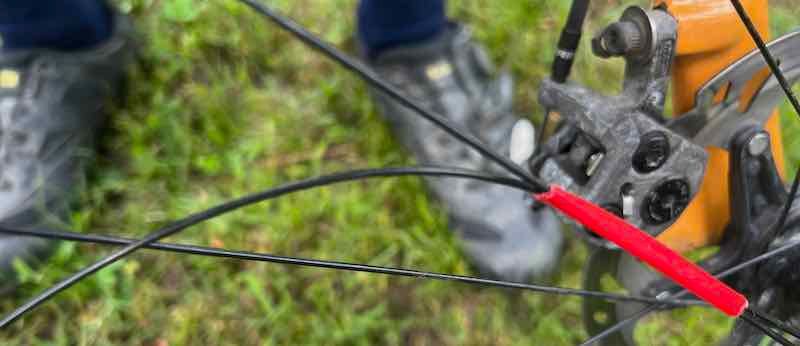 When we rode through Ashfield, we had a quick stop at Aimé and chatted for a bit. He is one of the Massochistah organizers.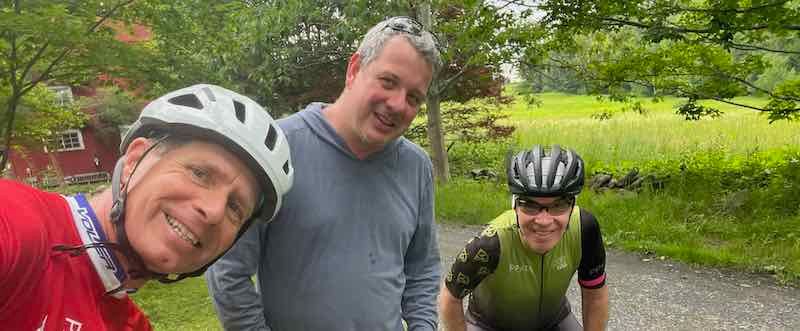 The next day after introducing Mike to pickleball, we explored mountain bike trails in Robinson State Park in Springfield. They were nice and flowy and had a little elevation. I had brought my fat bike. Our legs were still tired from the day before, and when we lost track of the route, we b-lined back to the car, still 7 miles with 600ft of climbing.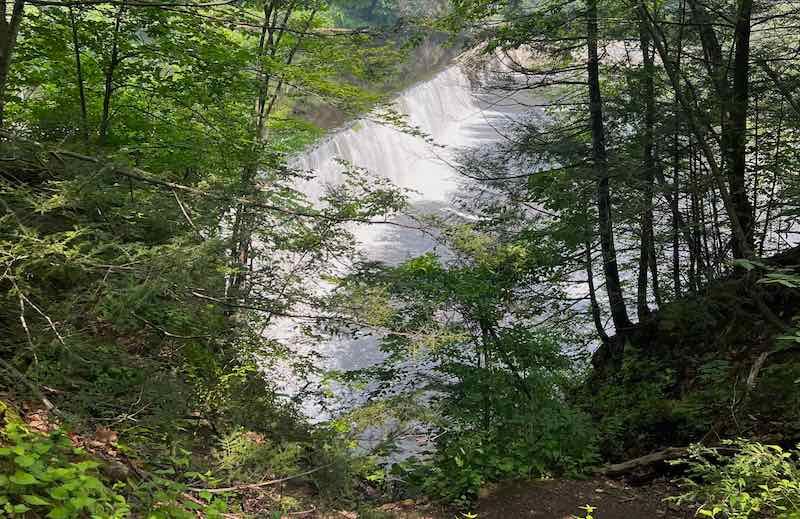 Saturday morning Paula and I went for another pickleball session with 8 other players. There was plenty of competition.
To complete the week, with a workout every day, I went for a quick spin when there was a break in the showers that had been hammering done all day. I had a quick peek at the South River fall at Reed's bridge, and the amount of water powering down was pretty impressive. After some detouring through town was back home with almost 8 miles of easy riding.
This week on Veloviewer