Monday I had to bring tewo of my cars to the garage for an inspection and oil change. I had to do a bit of a juggle between driving 2 cars and riding the bike in order to get the cars serviced. During the 2nd car's service I went out for a bike ride and did my old favorite route along Reformatory via Concord back along Battle raod. I had planned to stop for coffee at Haute Cafe in Concord, unfortunately it is closed on Monday's. Turns out there is a now a Cafe Nero in Concord which worked out well.

Back in Conway on Tuesday went out for a short ride with John. I had been busy with all kind odds and ends, so a ride at the end of the day was good to finish it off.

With all the travel of late (and winter in general) had not done any long rides this year. Indoor Zwifts, Wind surfing and Ski lift runs are fun but are not base miles. So with spring finally (hopefully) approaching, I planned a series of longer endurance rides every Wednesday. As part of this series this Wednesday I rode the Westfield 100k st Patricks day route. The route starts in Westfield and then goes through Holyoke, Easthampton, Northampton to Sunderland and South Deerfield. From there it goes to Whately on a more westernly route back to Westfield. Since I did not want to drive to Westfield for the start, I rode to West Whately and merged onto the route and then followed it to Westfield.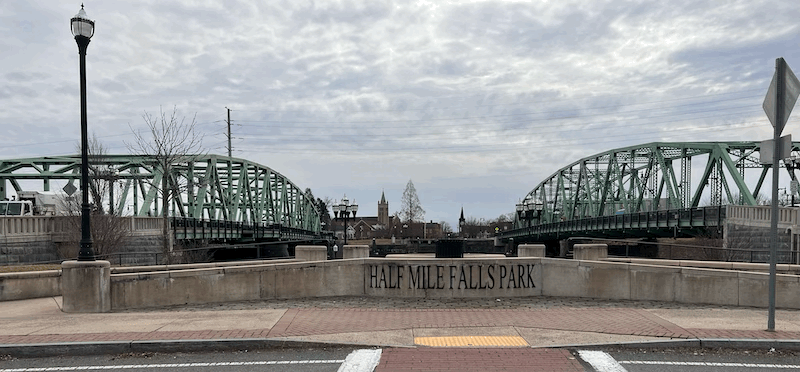 In Westfield I restarted the route from the beginning and rode to South Deerfield and from there back to Conway. Since I wanted to ride the route at endurance pace I kept my power between 160 and 210 watts with some occasional peaks in some climbs. With that I averaged over 15 miles per hour on this 74 mile ride. I had 2 stops along the way. I stopped near Mt Tom, where the Dinosaur prints can be seen and at the Norhampton Bicycles to get some chain lube. Finished the ride in just over 5 hrs.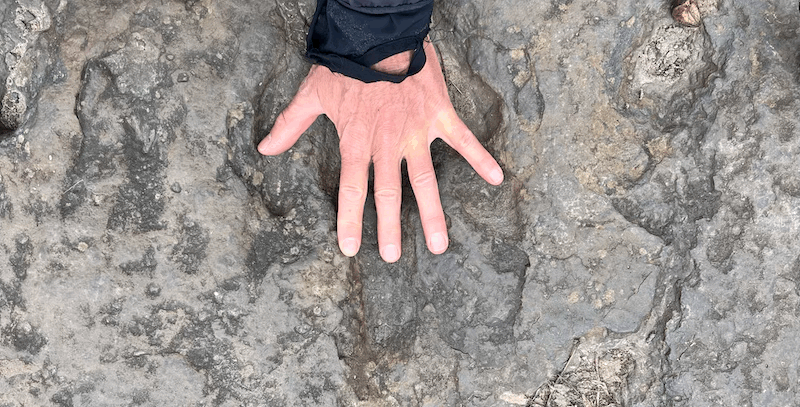 To recover from the longer ride the day before I only did a 42 min spin on the trainer Thursday afternoon.
Friday morning, I went running again. First time after I strained my left calf running on Aruba. I did a short 1.4 mile run along Academy hill. Calf felt fine again.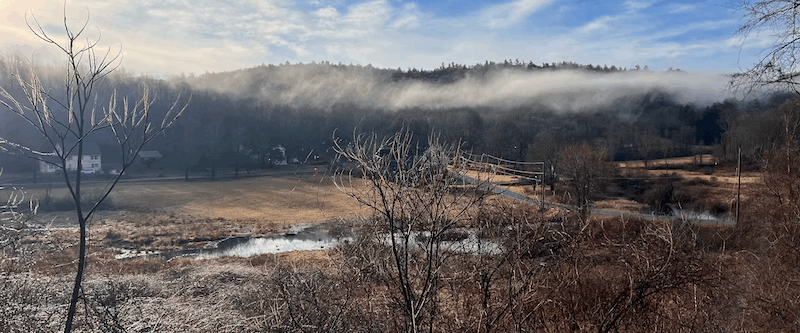 In the afternoon I drove to Arlington to meet up with Paula and watch a Ballet performance in Boston together. One of our favorite pieces, Bella Figura by Yiri Kilian was being performed. Before the show we went to a Bike themed French bistro called Grand Tour in Newbury st.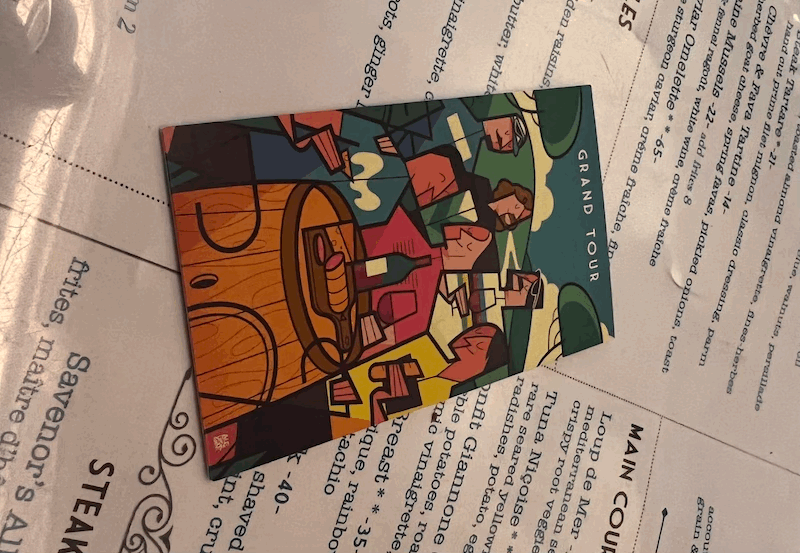 Turned out the proprietor Michael was a cyclicst as well. And coincidentally had commented on one of my rides on Strava 2 weeks before. Small world. We had the steak frites, one of my favorites. Michael was aldso going to be in France this summer and like me had planned to ride some of famous big climbs such as Ventoux and Alpe d'Huez.

Back in Conway on Saturday, Paula and I did a 2nd spring training ride. This time the climbing was front-loaded by going up Main Poland road and then along North Poland road back to Conway. We did some meandering through Conway and also descended the steep Bond st. Paula rode everything, no walking needed.

On the last day of the week, Sunday; John, Pamela and I went for a 26 mile ride towards Ashfield and beyond. While we were riding, it got colder and not just from the higher altitudes. Fortunately John had a spare layer for me to stay warm on our long descend into Conway.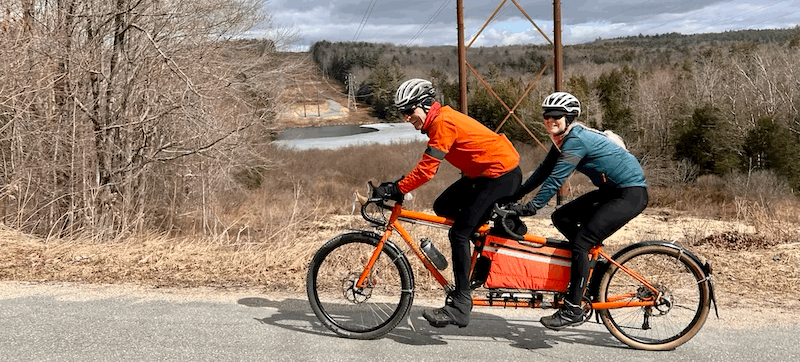 This week on Veloviewer