With a clearance from the cardiologist to ride normally again. A busy week. It started with the usual 2-hour pickleball session on Monday. Outside again, and the wind was definitely playing tricks with us.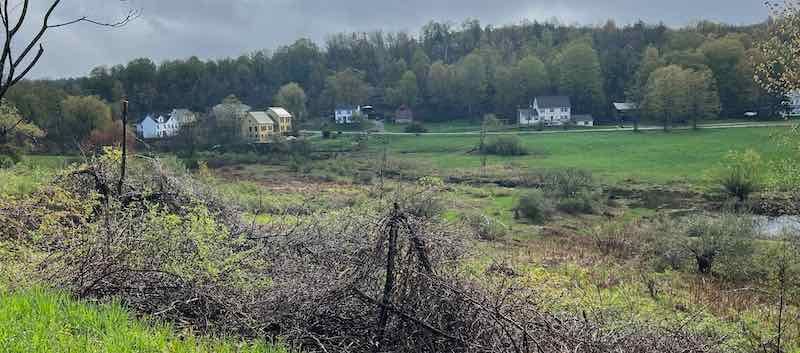 I started with a short run Tuesday morning. My body was not used to that anymore and felt that the following days.
In the afternoon did interval training. Three sets with 4 x 30sec Vo2Max efforts, each with a 1-minute recovery. I started the first set with 350 watts efforts. Still, I could harder, and in the last 2 sets, I could average over 400 watts with some intervals even hitting over 450. Off course kept a close eye on my heart rate. No spikes, but it gradually went to a peak of 172 bpm.

I also did another pickleball session with the intermediate to advanced group in the town hall. That was challenging but lots of fun.
Since it was rainy on Wednesday, I spun out the legs on the indoor trainer for 40 minutes.
The next day, the weather had cleared up, and I asked Dusty if he wanted to join me for a ride south toward Northampton. We rode 37 miles. The last few hills definitely felt the interval efforts earlier in the week.

I drove to Arlington on Friday as my daughter Margot was in town. That also gave me a chance to ride with Mike on Saturday morning. We did a mixed terrain ride through Lexington, Lincoln, and then back through Concord and Bedford.

All the trails I used to ride when I still lived in Lexington. In the afternoon, Paula, Margot, and I walked on the Battle rd and had a picnic on a bench.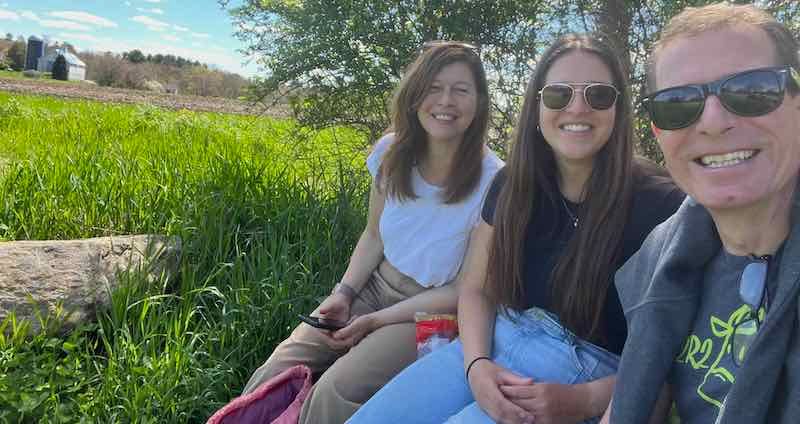 Sunday, no cycling, but we headed into Boston to sniff up some artsy air in the Museum of Fine Arts and did some shopping after. That night I drove back to Conway.
This week on Veloviewer: