This was a busy week, but started easy with a 40 minute spin on the rollers Monday afternoon.
I had heard the Ashfield lake was skateable, so Tuesday afternoon went to check it out. Unfortunately the recent snow made it barely skatable. I tried a few short laps but there was too much snow. I should have brought my shovel... next time. Afterwards I took the fat bike and rode to the CSA for some groceries.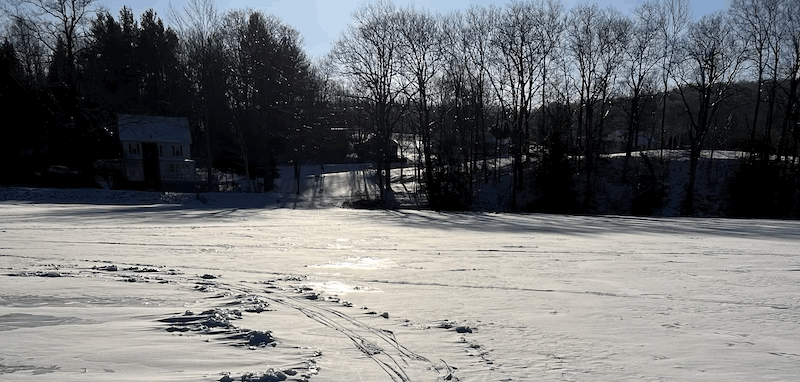 In the evening raced in the NCC time trial, a loop on the Yorkshire course. The course is rolling and therefor made it hard. I took it relatively easy in the beginning, and was able to finish strong. Average power 277 watts in 23:40 over the 8.66m long course.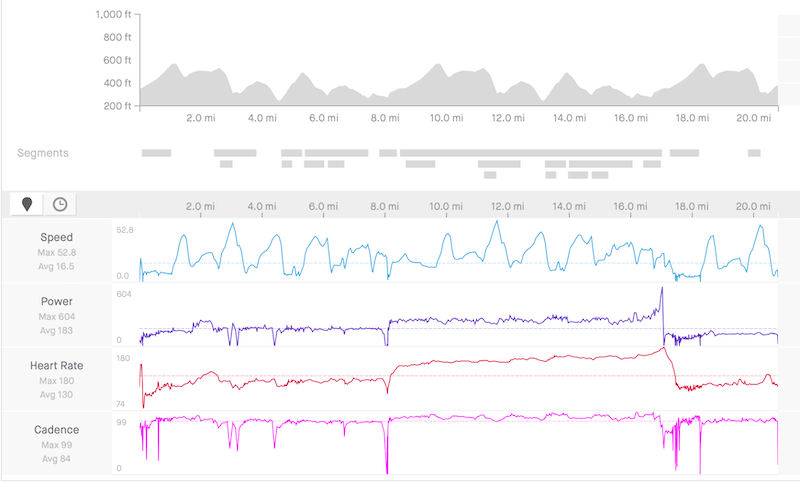 Dusty had asked me if I wanted to go skiing Wednesday afternoon. So we went there early in the afternoon and Melissa joined us later. The slopes were pretty busy with school kids, but the lines were not too long. We skied a bunch of blue trails and finished on a nice wide trail called Hemlock. In total we did 11 runs.

Thursday I met Mike and Sandra on mt Snow, just over an hour drive from Conway. This was my first time on Mt Snow. The slopes were amazing. They had a fast 6 seat lift. In total Mike and I skied 41 miles in 13 runs. Afterwards we went to Snow Republic Brewing in West Dover, near the mountain, for a few beers and a bite to eat.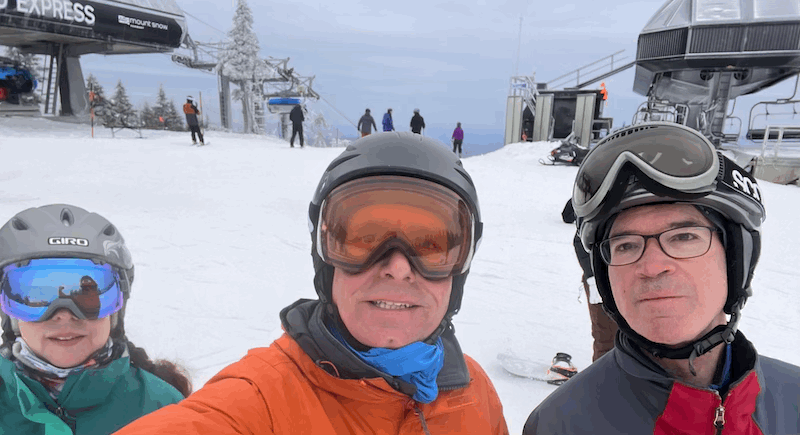 I had delayed my weekly run with all the other activities, so decided to go out Friday afternoon for the regular 5k run.
Afterwards Paula and I went to Berkshire East for some night skiing. Again was pretty busy so we stayed on the far right side of the mountain. We did 6 runs until it got too cold and went home for pizza and beer.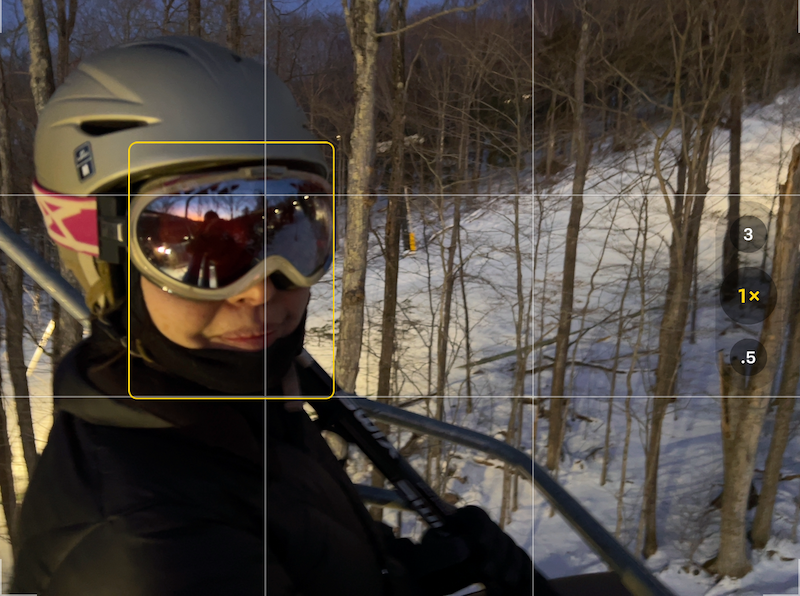 Being tired, I took an easy day on Saturday, but on Sunday went out with John, Jay and Sean for a fat bike ride on the Conway trails. We rode for more than 9 miles. I had one crash, hurt my ribs. During the crash my bike computer came off the bike and it took me a while to find it, turned out it was half-hidden under a leaf.

Afterwards had a bit of energy left for a 30 minute row. Pfff.
Here the week on Veloviewer