In the first week of my 3rd training block this year, I was supposed to do a 480 Training Stress Score week. But I ended up way over with TSS of 765. Which was way too much. The combination of indoor rides and the call of the spring resulted in more and longer rides.
The week started with a Functional Treshold Power (FTP) test on Monday, that went very well. Definitely felt rested and strong after the recovery week. The result was that I had increased my FTP with 10 points (a 4% improvement) since the previous test, 4 weeks ago.

There are various ways to test your FTP, for example a ramp test, a 2x8 min test, the 20 minute test and the real very painfull 1 hour test. I use the 20 minute test and multiply the average power over that period times 0.95, which gives the FTP wattage. FTP is the basis for all the training zones and also the TSS score.
The virtual indoor training class on Tuesday (lead by me) and Thursday (lead by Rick) is in its last quarter of the program. We finished week 10 of a total of 12 weeks. The continued progressions on the Standing climb, Vo2Max and Race Winning Effort makes these classes harder and harder.
Wednesday after work, went out for a ride with John. Temperatures were higher but along the route there were still very cold areas. Also some of the dirt roads showed that it was mud season. Muddy sections made it hard to control the bike and were pulling on our tires.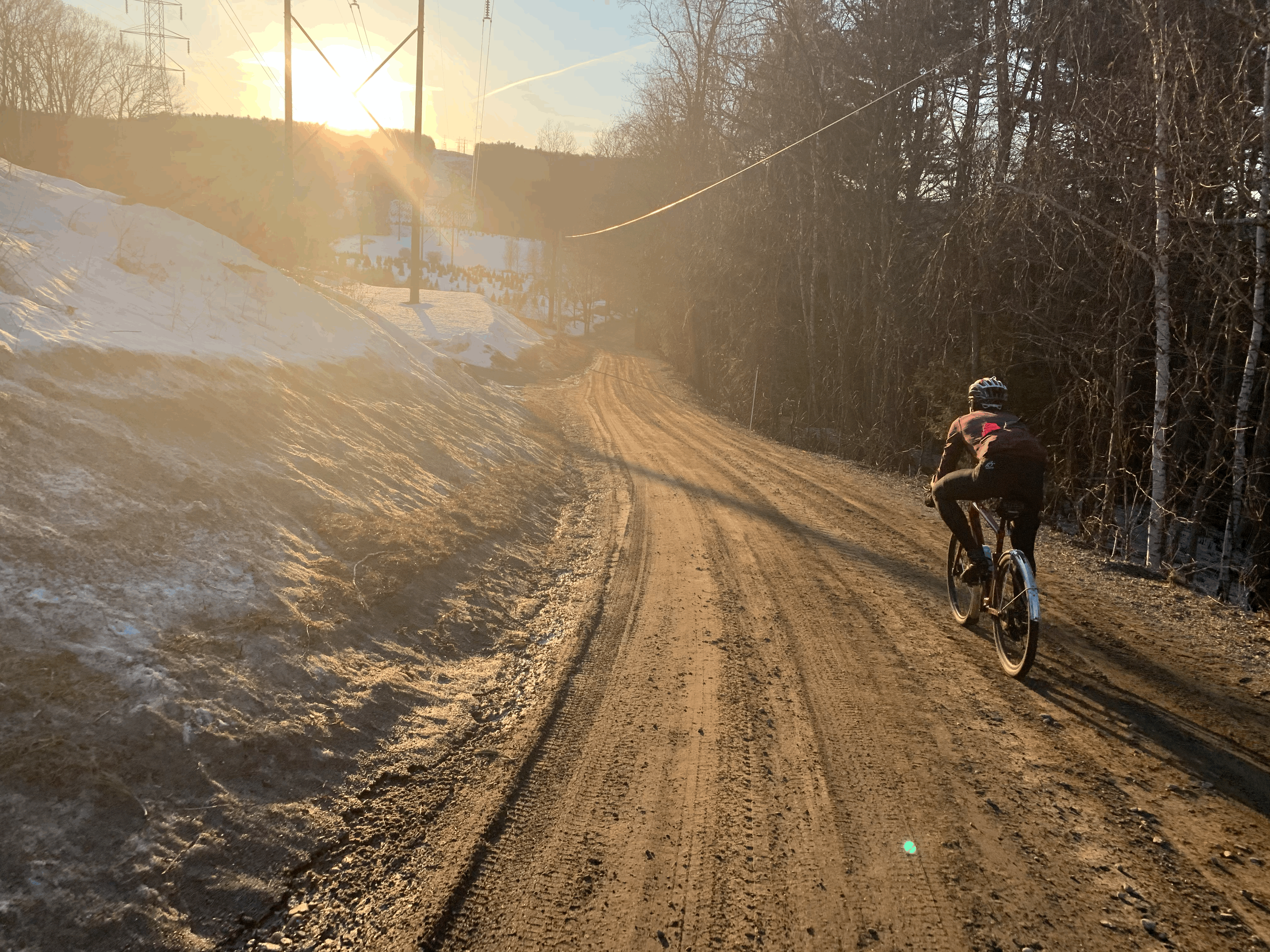 Preparations for the NCC indoor time trial on Thursday night were not ideal. Three consecutive days of hard riding and the increasingly harder indoor class just before the time trial, which doubles as warmup, took the edge of my effort. The 10 mile loop in Richmond on the 2015 UCI worlds course was challenging. It starts out relatively flat but had a number of hills, including the steep cobbled section where Peter Sagan in 2015 attacked to win the rainbow jersey.

I finished 4th in 25 minutes which I was happy about and with an average wattage just 2 watts above my ftp, which was a little disappointing. My legs were definitely tired, ready for a rest day.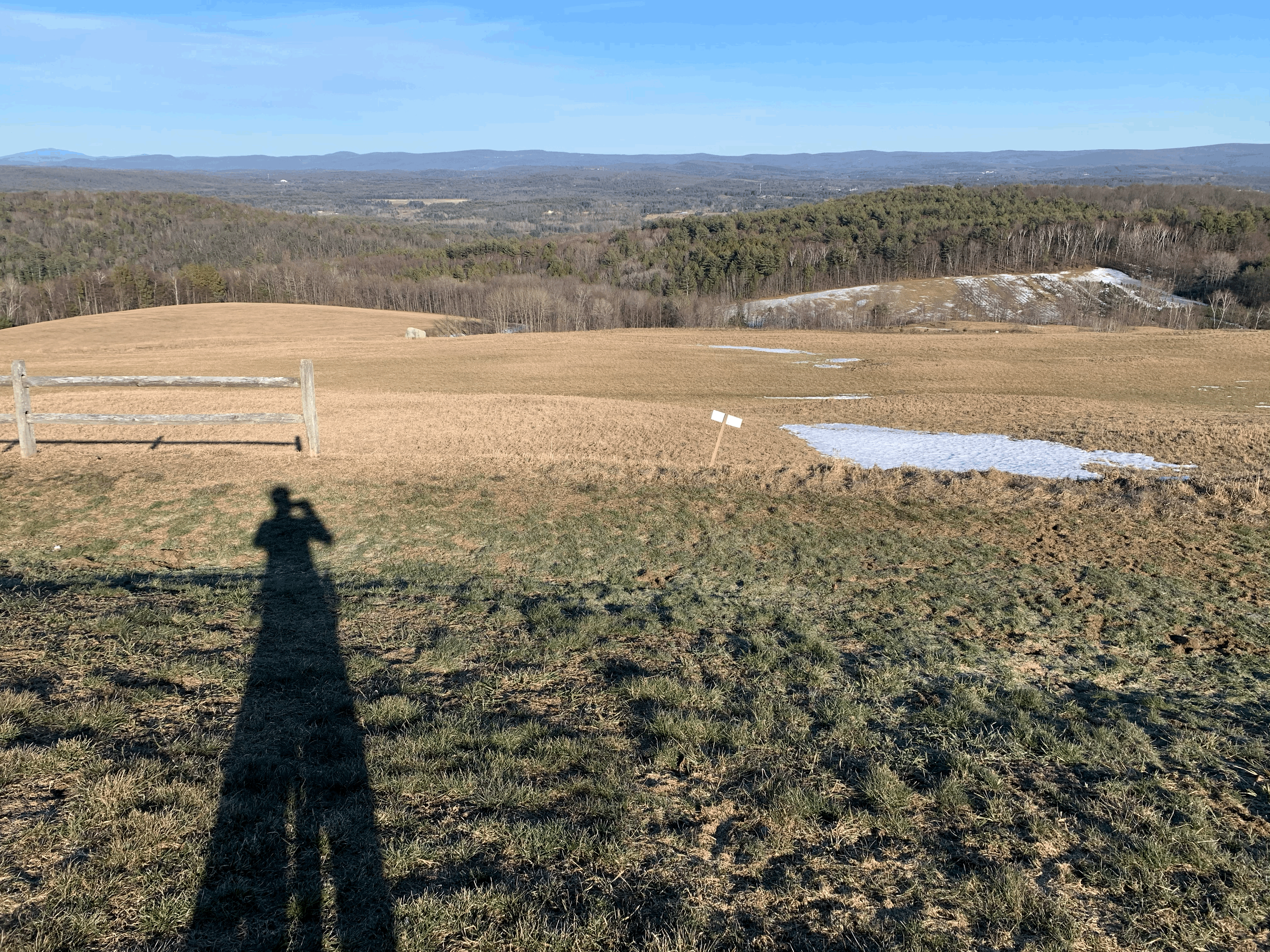 Saturday afternoon went out for a longer ride with John. I had asked for a 40-50 mile ride, it ended up being 46 miles, right on target. However during winter "forgot" the impact of elevation in my new Hill town habitat. The ride ended up with 5200 ft of climbing (more than the golden ratio of 100 feet per mile) and a TSS of 220!
At the tail end of the ride started to feel a little bonkish. Note to self bring more food, as the one energy bar I had with me was definitely not enough.
Here the summary of this week's outdoor activities on Veloviewer.