Monday was a beautiful day, sunny and in the low 60s. So I decided to test out the Seven EverOrange after its tune up. I had replaced the shifters (the left one was broken after a crash) and while I was at it, replaced the cable housing, cables and new bar tape. I rode up rt 116 towards South Ashfield, then Williamsburg road and back to Conway on Main Poland rd. Shifting and braking was super smooth, did have to fine tune the front derailleur a little.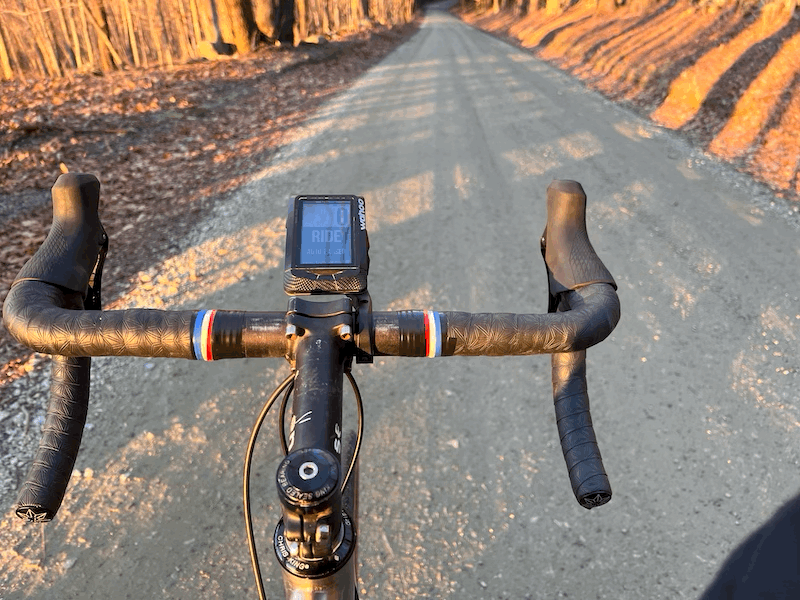 This week was the last week of the NCC Zwift fall series. Tuesday we did a hill climb up Col du Zwift. It is a 7.6 mile route with 3398ft of elevation. My PR was from January 2021. I then had a weight of 163 pounds and and average wattage of 250 and finished just under an hour in 59:04. This morning I weight myself and was 170 pounds. So did not have high hopes. I started the climb with an average of about 250/260 watts and it felt relatively easy. I then decided to slowly increase my power output such that my heartrate stayed below 165bpm. Before I knew I was averaging 280watts and at the last stretch, let my heartrate go beyond 165 and had enough left to average 340 watts for the last 3 minutes. I improved my PR by more than 5 mins to 53:39. With an average of 277 watts.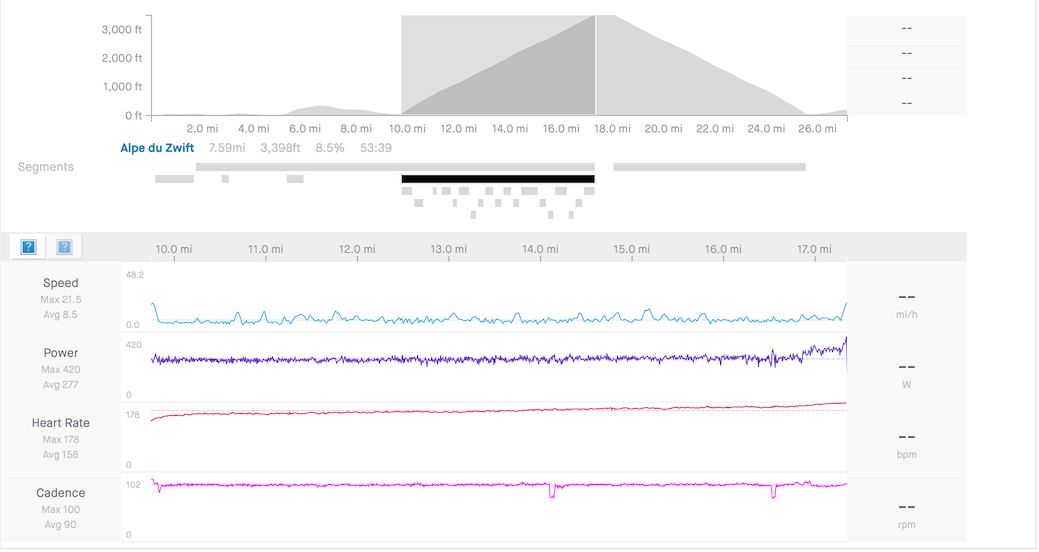 Running day, Wednesday I did an ez run on my regular 5k route. I kept my pace low as my legs were tired from the hill climb and leg strength training.
Also the last leg of the Fall series was the NCC Zwift race series. This last episode was 33 mile in 3 laps of Suki's Playground. Most of NCC riders were in the B group. After the separate starts all the riders joined into one group. The pace started hard, but was doable, but after the first hill climb the group split and I ended up in the group behind the A group. I was together with Zinj. Melissa had just missed our group. After a while Jonathan dropped back into our group, now with 3 NCC riders. We then stayed together until the finish, which was just after a climb and I had spend almost all of my energy trying to keep up. So the end sprint was seated, as I had nothing left to even attempt a standing sprint. All the NCC riders in that group ended in the same time, but both just beat me to the finish line. Finished 9th out of 17. It was a hard 80 min race, my legs were beat and my calves were close to cramping.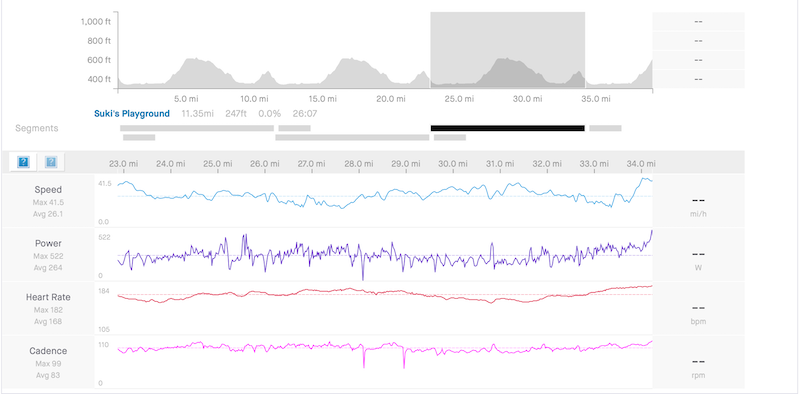 There was snow in the forecast Saturday afternoon and I wanted to go for a ride before and we also needed to go to Ashfield to pickup a Christmas tree. A happy compromise was found by me riding on my bike to the Cranston's Christmas tree farm and Paula driving there. After picking out a nice tree, I rode back down rt116. At this point it started to hail a little and with the fast descend I had to protect my face with my hand from the hail. In the end was a nice 16 mile loop.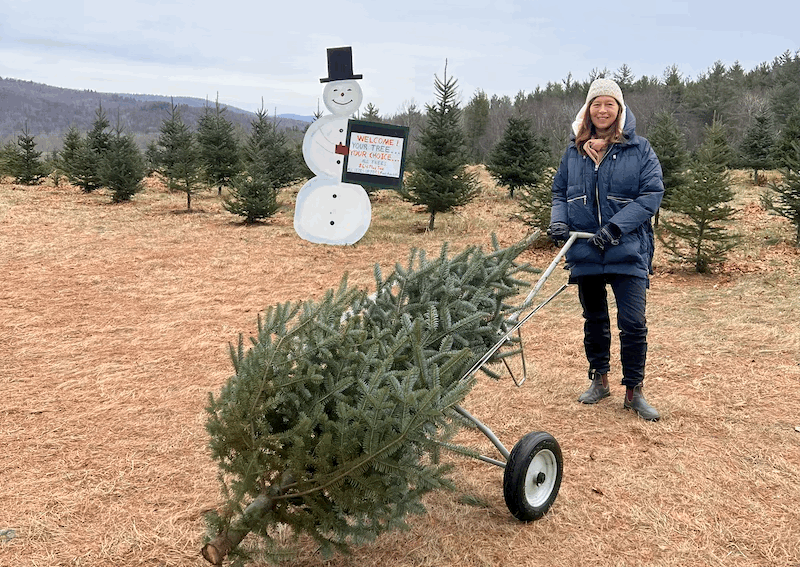 On Sunday after having watched the hard Namur World Cup cyclocross race went for a ride with John and Pamela. We descended into the valley as it was bitterly cold (just below freezing and a hard wind from the  North). I was underdressed but fortunately could borrow a layer from John, which made it more bareable.
On the way back John and I took Poplar hill rd in West Whately which I had not been on. At some point it turned into a ridable jeep track with some branches on it. The road dropped us on Roaring brook rd, which meant we were almost home.

Later in the day I did a 30 minute rowing session. It tried to do a pyramid where I build up the number of strokes per minute and then down again. Ie started with 5 minutes 28 spm, then 30, the 4 mins of 32 and then 2 mins of 34 and then back down again. I am started to get used to this new type of workout. It definitely works the whole body.

Here the week on Veloviewer