Busy week before Christmas, also a Booster shot on Wednesday, therefor a relative light cycling week.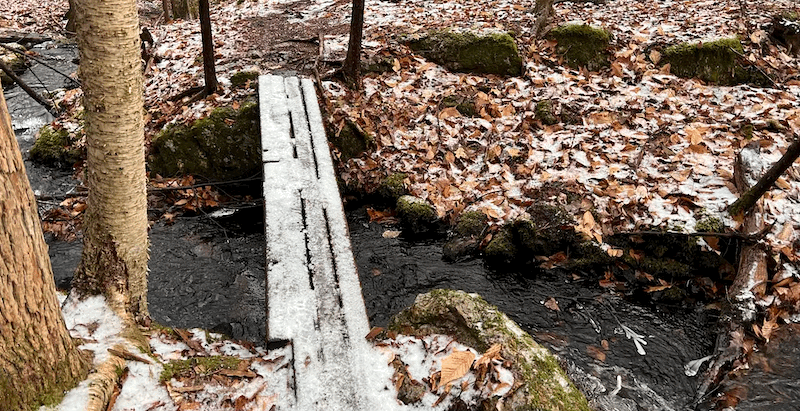 On Monday I did a 40 minute ez spin on the trainer in the basement. The next day I had some time for a quick fat bike ride. I went up Old Cricket hill road. Since I wanted to warmup, made it an effort. Turned out I had the 4th time on the segment. Once at the top rode one of the mountain bike trails. There was crusty snow / ice on the trail and my non-studded tires kept enough traction. But will soon put my studded tires on to be ready for winter.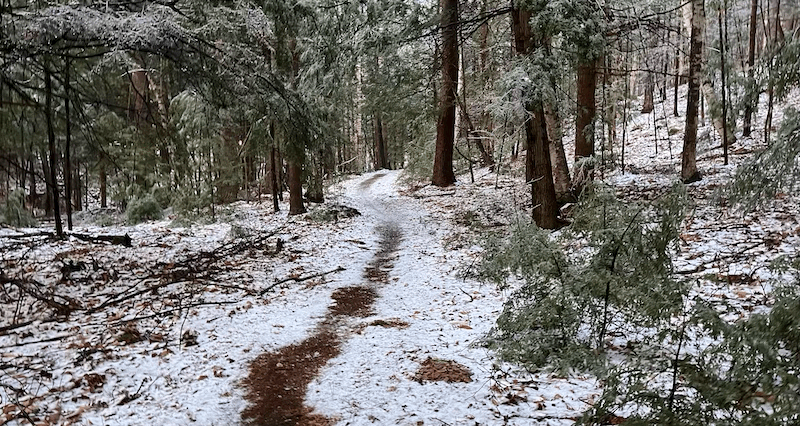 On Sunday, boxing day, I rode a 40 mile loop to Northampton with John and Pamela. They rode on their tandem. Last time I got really cold and out of caution added an extra layer on my legs and undershirt, but forgot to put on a bib, duh.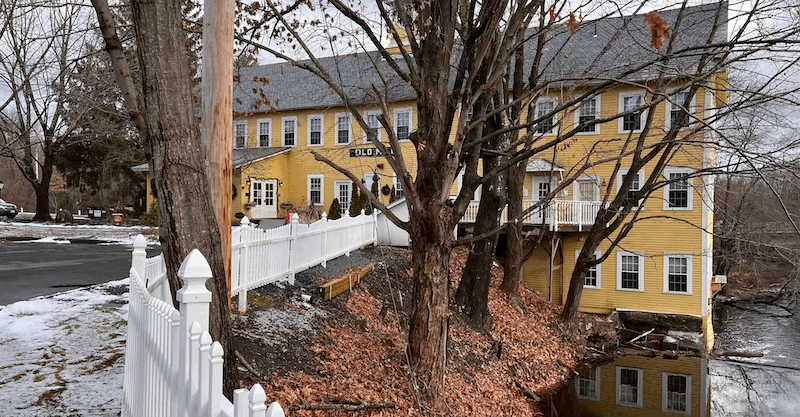 We descended down rt 116 and then thru Whately ride to the valley, from there towards Hatfield. Pamela wanted to check out a recently opened Cafe, the Old Inn. Pamela treated us on same pastries and we ate them (We only had 1 mask between the 3 of us) on the patio outside overlooking the falls right next to the inn.
After the lunch stopped we rode to Northampton, from there toward Willamsburg and then via North Poland road back to Conway. The climb from Williamsburg definitely warmed us up.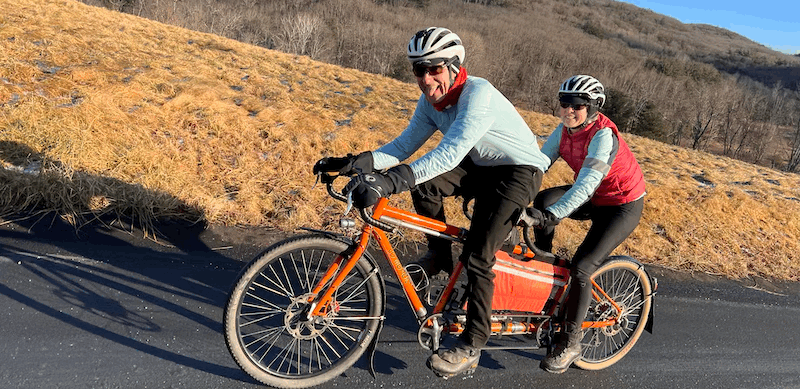 Last week on Veloviewer