I must have picked up a cold as I was not feeling well this week. Sore throat, not feeling fit. I did check for Covid, but the test turned out negative. As a result, only had a few rides this week.
On Tuesday, I joined NCC on the hill climb race. This week we were in London to race up Leith Hill. It is a short 1.2mi climb with an average grade of 7%.

There were 10 participants. I could keep up with Melissa and Henry III, but my heart rate spiked at some point, and I had to take it a little easier after that. With that finished just after Henry for 7th overall place. It was my 2nd fastest time, 6:23, with an average wattage of 332.

Due to my sore throat, I did not participate in the NCC race on Thursday.
Saturday, I started to feel better. After playing pickleball in the morning, Paula and I went for a short ride up 116 and then back via Main Poland. Main Poland is a gravel road and was pretty soggy. It also had some big ruts in certain sections.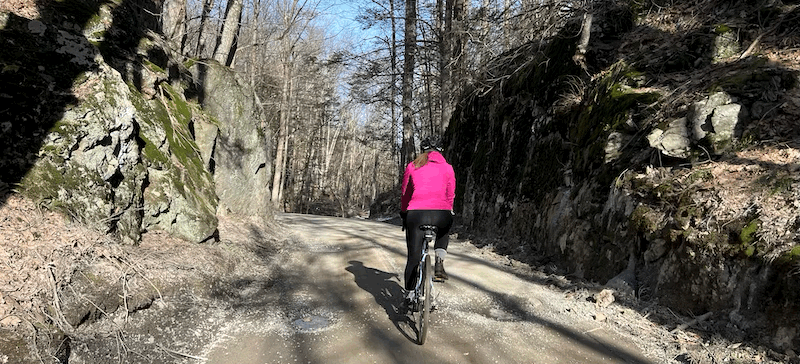 The next day we rode again. This time we rode to the Euphoria bakery in Haydenville. This was a more leisurely and flatter 20+ mile route. At the bakery, we stopped for a quick lunch. We then returned home with a short detour over the bike path. Since I got cold, did some interval efforts which made this a good 100+ TSS ride for me.

Here this week on veloviewer.