Last Friday morning early went out with John for a fat bike ride before work on the groomed snow trails in Hawley. The trails and gravel roads, in what is officially called Debuque Memorial State Park, were still covered in deep snow. In a snowy winter it is a popular destination for snowshoers, cross country skiers, snowmobilers and fat bikers.
The conditions were great on many trails. An unknown hero had groomed the trails with a snowdog, a light weight snowmobile. This created a 2 foot wide trail which, with the overnight frost, had hardened out. It resulted in a great smooth riding.
I had brought my GoPro Hero 8 to make some photos and record videos. I have the GoPro installed in front of the bike and the built-in stabilization software gives a nice and steady video.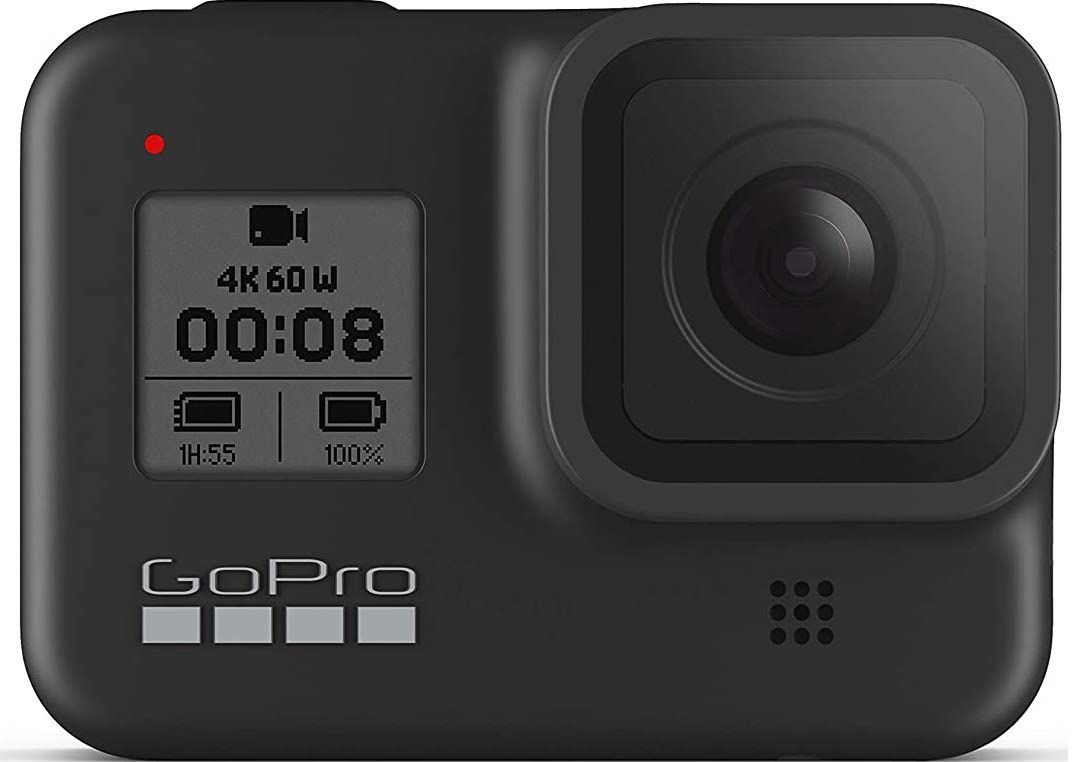 One of the cool features is that you can call out commands to control it. For example to take a  photo or start / stop recording. This is especially handy when you wear gloves and your hands are nice and warm in your pogies (Bar Mitts). Since I typically use the video for Instagram as well as Youtube; I recorded the video at 1080p but it can record up to 4k. Even though 4k gives better quality video, with 1080p I can increase the speed of the video up to 3 times, which I like to do for the shorter instagram movies. The 1080p also matches the youtube video HD format.
I made the soundtrack for the video with Garageband on the IPad Pro. There are 4 different tracks and each matches an element of the ride: the serene environment,  the thumbing cadence of the pedals, the snow flying off the tires and the meandering sometimes skittish trail. "See" if you can hear them :-)
Here the Go Pro Hero 8 I use. These are the Bar Mitts I was mentioning.
---
---