Monday started the week with a 2-hour pickleball session. Tuesday was intervals day. I did a "Quick and Dirty 30s" workout from an article about HIIT (High-Intensity Intervals) Bicycling magazine. Three sets of four 30 sec all-out efforts with a 1-minute break between the efforts.
Wednesday, I had been painting the interiors of my wood shed in the morning and decided I needed some fewer paint fumes in the afternoon with a bike ride. I rode a nice 36-mile loop into the Pioneer Valley. Later it turned out that the air was not too fresh as wildfires in Canada severely hamper the air quality.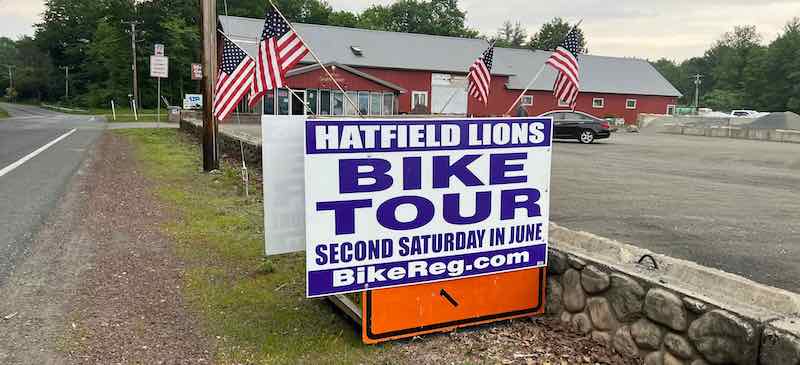 Since it was raining on Thursday, Pickleball was canceled. Instead, I did an easy 40 minutes spin on the indoor trainer.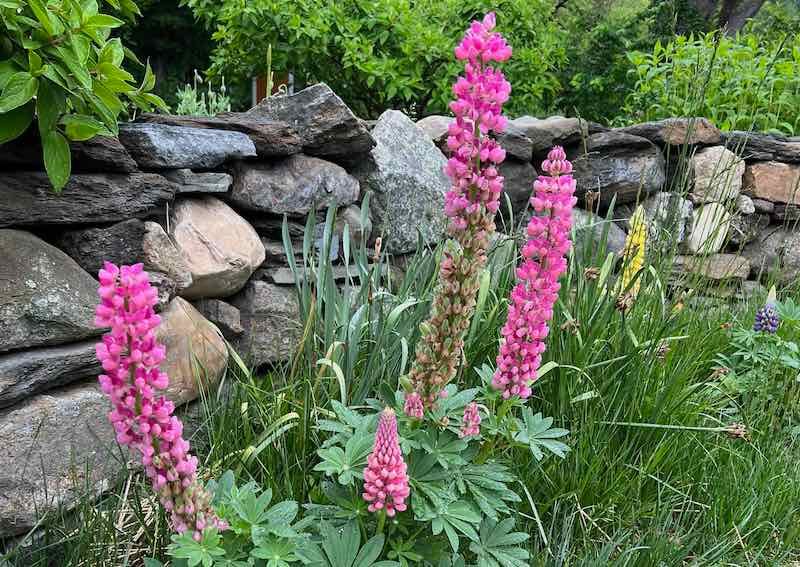 A last-minute text message Friday morning to Dusty resulted in us doing a nice 3.5-mile run through Conway. Lots of beautiful flowers and the smell of lovely fragrances.

Earlier in the week, Michael Bello contacted me about the Hatfield Lions charity ride on Saturday to support eye research. I was looking for some B-level riders and contacted Melissa to ask if she would do the ride. The following day we formed a group of 6 riders and started with 83 riders, of which 46 were (former) NCC members.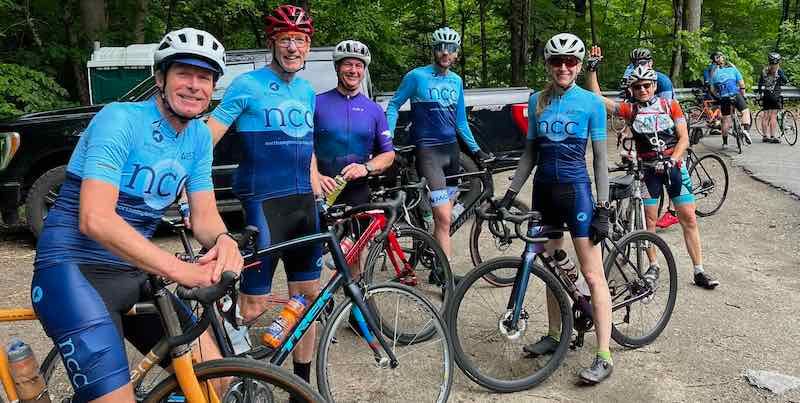 After the start in Hatfield, we rode to Williamsburg, and soon we were on Adam's rd, which has a surprising amount of steep little climbs. This was followed by the ever-going up Ashfield Rd/Williamsburg Rd into South Ashfield. Here we regrouped, and we descended down 116 into Conway. We rode along the Bartwell's Ferry Rd to the bridge across the Deerfield River. Here was the first rest stop. I had a banana but did not need anything else as I still had plenty of water.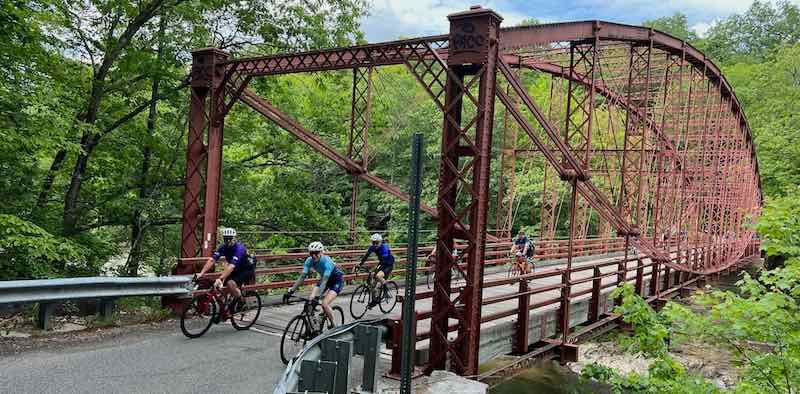 We crossed the bridge and climbed towards Shelburne, where we entered Greenfield Road for the last long climb. We regrouped at the top here again and then descended into Greenfield. This was a tricky descent with potholes and turns, so at the bottom, we had to regroup again and then pacelined along Upper Road back to the Deerfield river. We then headed to Deerfield, were we took our last small climb up Hillside Rd. We had a quick stop at the corner with River rd for a regroup. Then we pacelines with an average of 22-23 miles an hour for 10 miles back to Hatfield. Here lunch and a commemorative t-shirt awaited us. All in all, a great 56-mile ride with an average speed of 18+ miles.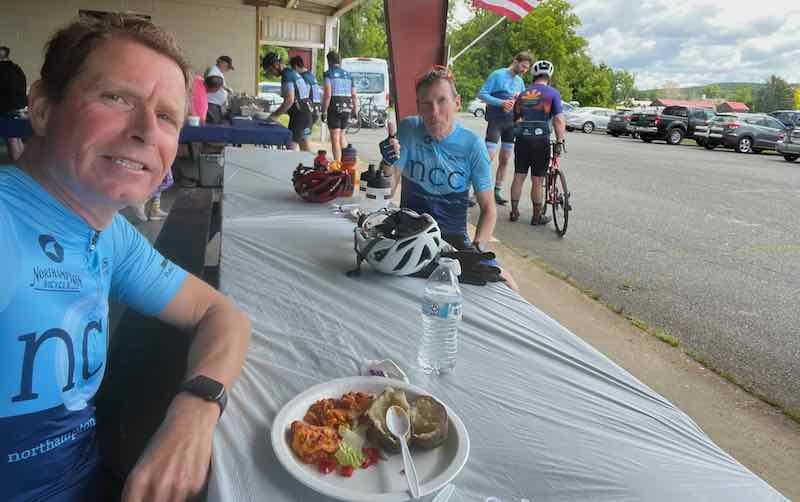 Sunday, Paula and I played pickleball. Since it was just Paula, Kait, and me. I played against Kait and Paula, which made it challenging for both sides.
This week on Veloviewer