After I bought myself a nice DeWalt table saw, I thought also having a dedicated stand for my Miter saw would be nice, and not have to crawl on the ground to make some crosscuts.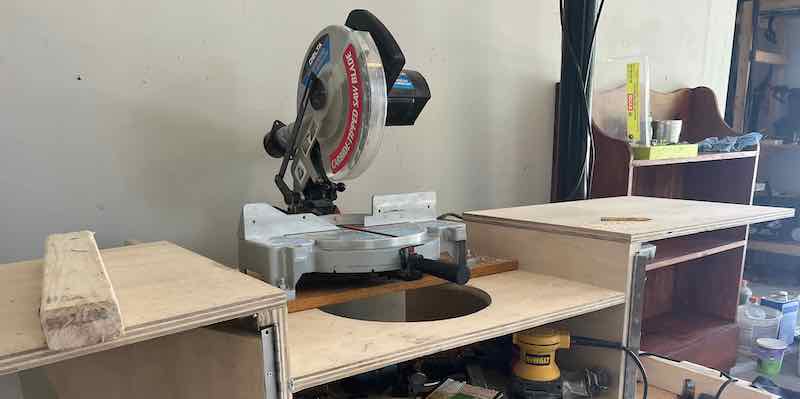 After looking around on the internet, I found a great website by Amy Wilkerson that showed a detailed description of a miter saw table build that I liked. It had foldable side tables, wheels, and a drawer. What was nice is that there was an option to buy a cutting sheet for a few dollars.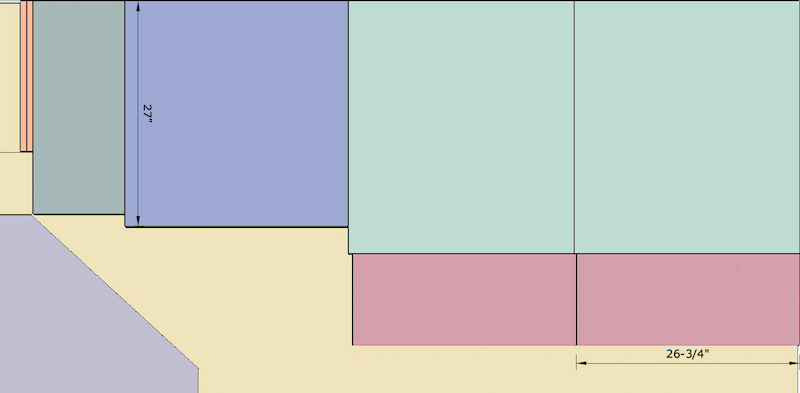 The cut list required two 4x8' sheets of plywood, piano hinges, screws, nails, and wood glue. It also introduced me to a construction system, which makes it easy to connect two boards of plywood at 90 degree angle, the Kreg Pocket Jig. It makes it easy to drill pocket holes to screw the boards together.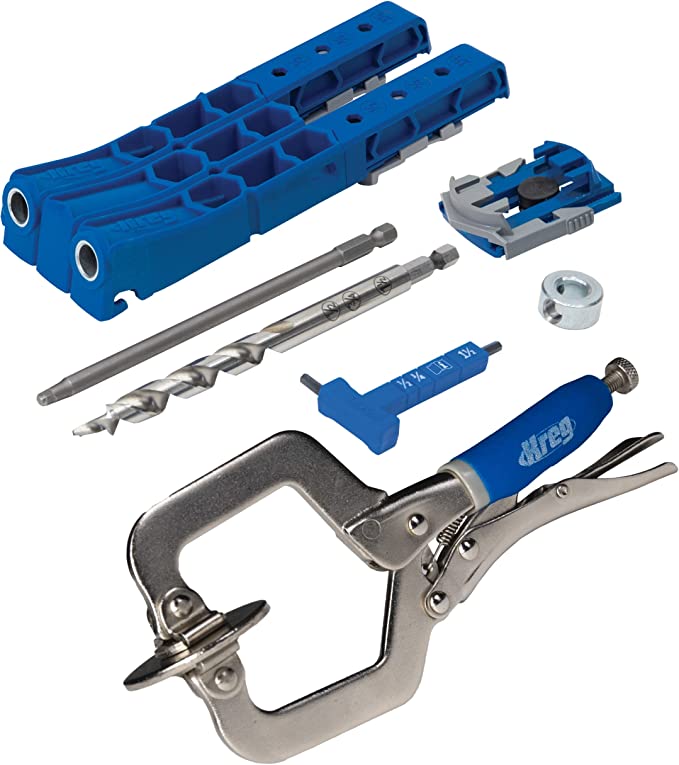 After I cut all the pieces with my new deWalt table saw, it was relatively simple to put all the pieces together. One of the advantages of Kreg Pocket Jig is that the connections between the 2 boards are at an exact 90 degrees and super strong.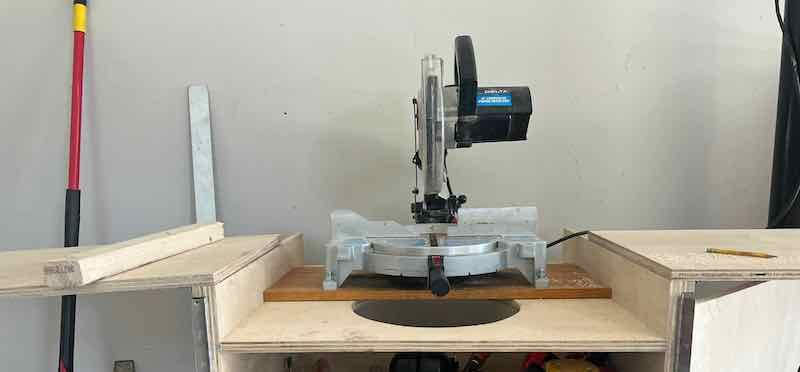 I made the board supporting the Miter saw so that it leveled the work surface of the Miter saw with the folding wings.


After I had built the table, I realized it could also function as a stand for my router. So I cut a hole in the board supporting the Miter saw for the router. I found a plan for a small router stand that I adapted to fit it in my miter/router stand. Again, the work surface would be the same level as the wings.

The router attachment I made has an adjustable rail. The rail has a hole where I can hook up my vacuum cleaner to prevent dust from flying around. I could also use most of the left-over cuts to build it.
So for the price of one, I got a stand that holds my Miter saw,  my router, and enough storage space to keep almost all my tools.